SEX AFTER THE GRIM REAPER: PREP, U=U AND SEXUAL EMPOWERMENT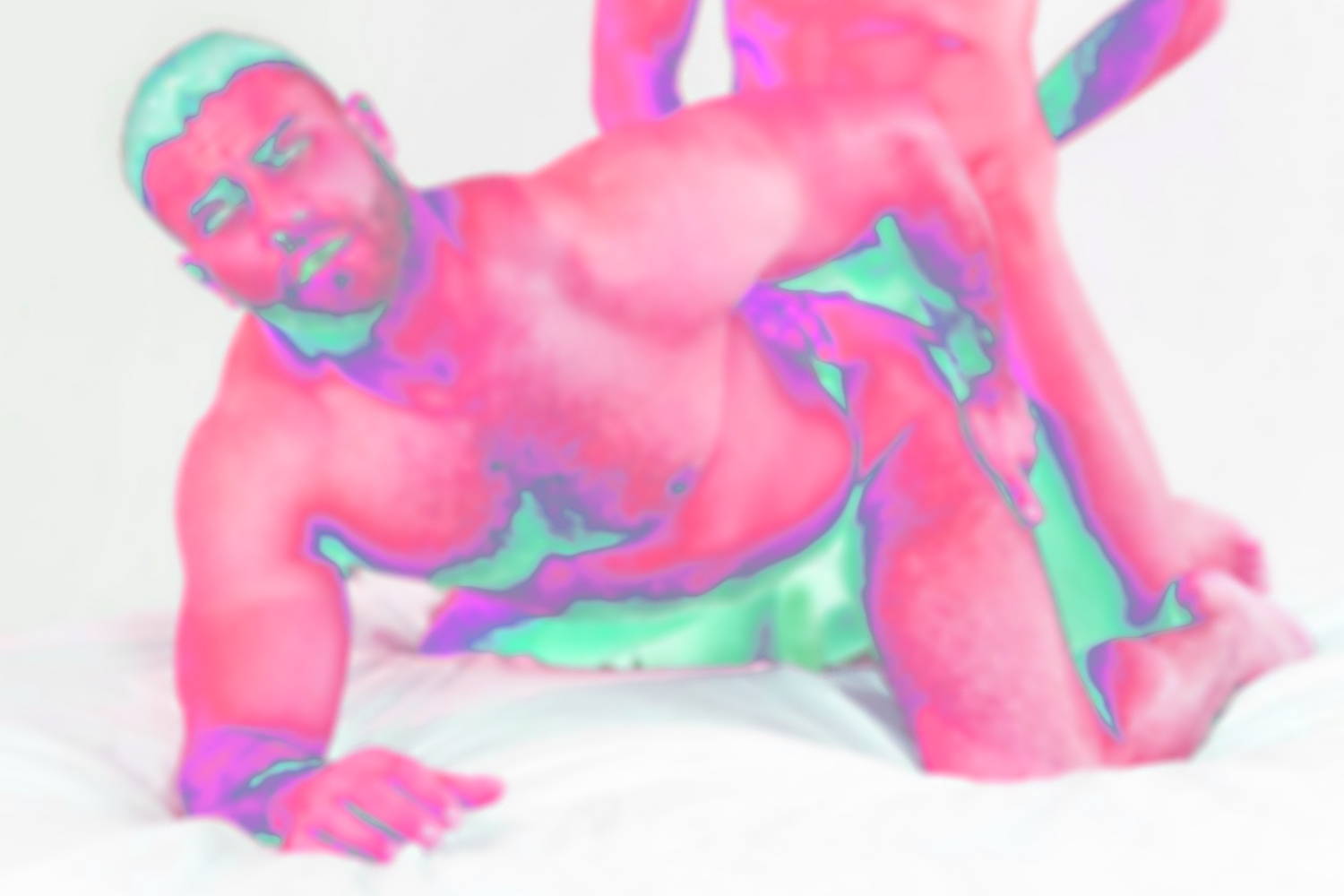 'At first, only gays and intravenous drug users were being killed by aids.' such was the opening line of the national hiv/aids campaign that aired for less than three weeks in 1987. Known as the grim reaper, the campaign drew controversy as the threatening figure became associated with gay men. Despite its short run, the grim reaper remains the touchpoint for how australians imagine hiv, with many people still believing that a diagnosis leads to a lonely and painful death. However, advances in hiv treatment since then have been nothing short of miraculous.
The first drugs to control hiv were developed in 1996, and their modern counterparts can reduce the amount of virus in a person's bloodstream (known as their viral load) to undetectable levels. These medications are so effective that someone living with hiv can expect to live as long as their hiv-negative peers. More than that, reducing someone's viral load to undetectable levels also eliminates any possibility of transmitting hiv during sex. That an undetectable viral load removes the risk of hiv transmission has been proven in three large-scale clinical trials: partner 1 and 2 and opposites attract.
'FOR MANY AUSTRALIANS, THE MENACING IMAGE OF THE GRIM REAPER CAMPAIGN LOOMS LARGE AND CONTINUES TO SHAPE THEIR UNDERSTANDING OF HIV.'
These trials followed couples where one partner was hiv-negative and the other hiv-positive with a sustained, undetectable viral load. These trials recorded approximately 147,000 instances of condomless sex, with one molecular biologist suggesting that the amount of semen from just one study would be equivalent to the weight of a small indian elephant! Yet there was not one instance of hiv transmission recorded where the hiv-positive partner had an undetectable viral load. These studies underpin the global undetectable=untransmissible (u=u) campaign that promotes awareness about the effectiveness of an undetectable viral load in eliminating the risk of hiv transmission.
Alongside u=u, hiv pre-exposure prophylaxis (prep) emerged as a highly effective hiv prevention strategy. Prep refers to the use of antiretroviral therapies (the same drugs used to treat and manage hiv) by hiv-negative people. The arrival of prep and u=u has ushered in a new era of hiv which centres treatment to reduce rates of new hiv diagnoses. However, the science behind u=u can be challenging to believe. The construction of hiv as a miserable, fatal condition compounds doubts about the science behind u=u and efforts to challenge such depictions have struggled to find audiences beyond those already living with hiv or working within affected communities. For many australians, the menacing image of the grim reaper campaign looms large and continues to shape their understanding of hiv.
Despite criticisms, u=u is about more than simply being able to have sex without a condom. Previously, the slim possibility of infecting hiv-negative sexual partners remained a significant fear for many people living with hiv. This fear stands in contrast to tropes that cast people living with hiv as deceitful and reckless and, in some cases, seeking to infect hiv-negative people deliberately. Anecdotally, some people living with hiv have reported that the science behind u=u has led them to expand their sexual networks and made them more open to sexual encounters with hiv-negative people. However, this newfound openness is not brought about only by eliminating transmission risk but also by the anticipation of a broader awareness about u=u.
'IF SOMEONE DISCLOSES THEIR POSITIVE STATUS, YOU SHOULD THANK THEM FOR TRUSTING YOU ENOUGH TO SHARE A DEEPLY PERSONAL PART OF THEIR LIVES.'
You might expect hiv-negative people to be less anxious about the risk of hiv transmission in the context of u=u. Since an undetectable viral load eliminates any possibility of hiv transmission, advocates hoped that knowledge of u=u would reduce hiv-related stigma among hiv-negative people. These hopes, however, have yet to be realised. A national survey of people living with hiv in australia recently found that hiv remains highly stigmatised. At the 2022 australasian hiv & aids conference, researchers reported that people living with hiv continue to experience sexual rejection even when their viral load is undetectable and potential partners are prep users.

Given the likelihood of rejection, why would people living with hiv even bother disclosing their hiv status to sexual partners? Disclosure is met with rejection or, in more extreme cases, blackmail and violence. Even in a 'best case' scenario when hiv-negative people react neutrally to disclosure, the onus is on hiv-positive people to educate them about u=u. Almost everyone has faced sexual rejection at some point, but when people living with hiv pose zero (yes, zero) risk, that sexual rejection is simply discrimination. It takes real courage for someone to disclose their hiv-positive status after the grim reaper. If someone discloses their positive status, you should thank them for trusting you enough to share a deeply personal part of their lives.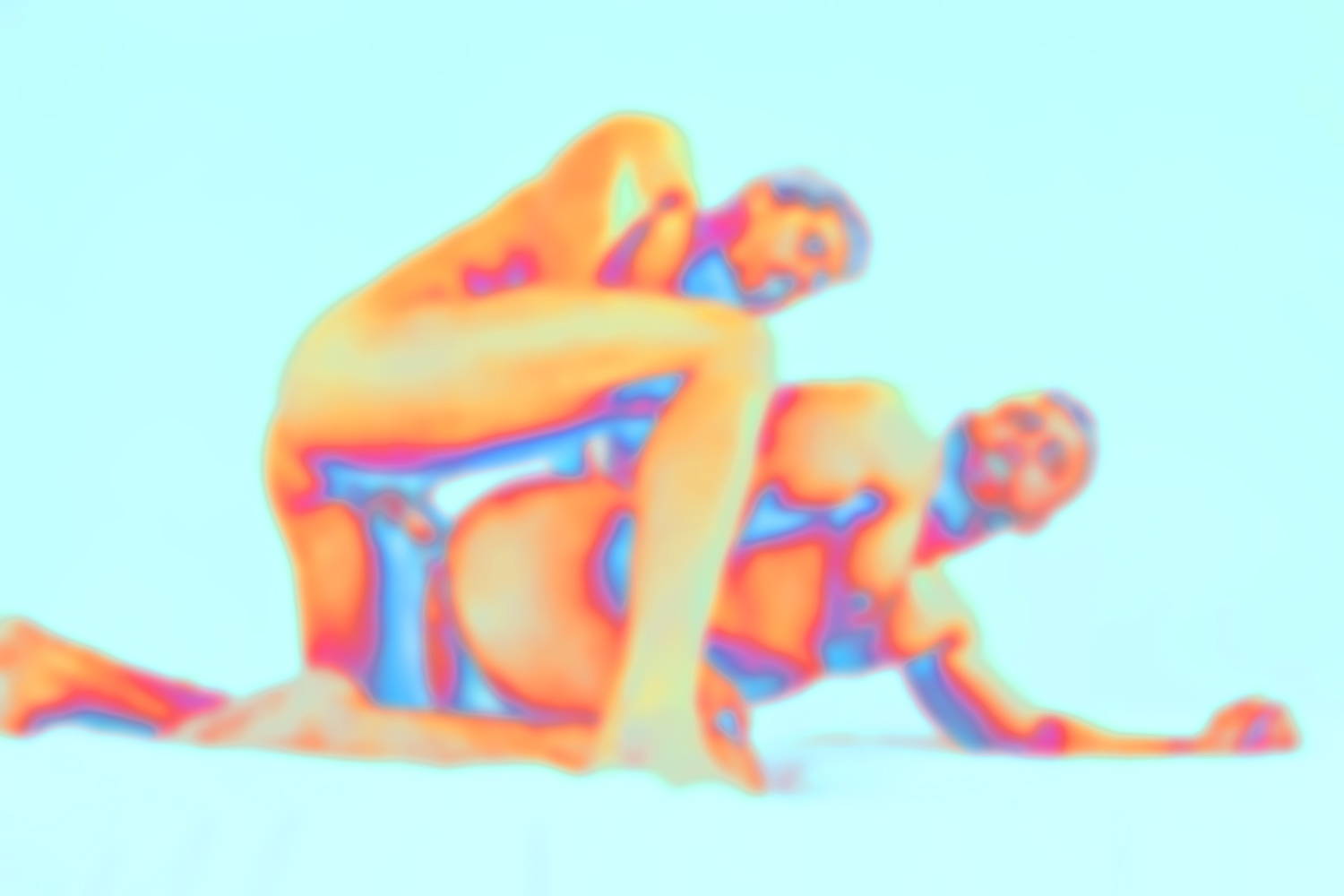 'WITH RECORD NUMBERS OF PEOPLE LIVING WITH HIV WITH UNDETECTABLE VIRAL LOADS, YOU'RE MORE LIKELY TO CONTRACT HIV FROM SOMEONE WHO (INCORRECTLY) BELIEVES THEY ARE HIV-NEGATIVE.'
In Australia, the vast majority of people living with HIV know their status, are on treatment and have a sustained and undetectable viral load. With record numbers of people living with HIV with undetectable viral loads, you're more likely to contract HIV from someone who (incorrectly) believes they are HIV-negative. This raises the question: why do many PrEP users trust PrEP but not U=U? Of course, unpacking anxieties about HIV isn't easy. We are taught to fear the virus, and that fear quickly becomes a fear of people living with HIV. Still, this aversion to people living with HIV remains rooted in the Grim Reaper years but HIV treatment and prevention moved on decades ago.
U=U means there is zero risk of HIV transmission when your partners have an undetectable viral load. Yet, the burden of activism, advocacy, and prevention has fallen on people living with HIV. It is time for HIV-negative people, especially those using PrEP, to help eliminate HIV stigma. After all, it was people living with HIV who have put their bodies on the line, often experiencing debilitating side effects, to develop the drugs we use as PrEP. It was also people living with HIV around the world who risked criminal charges to develop the knowledge behind U=U. It's no exaggeration to say that many of us have more fulfilling sex lives today because of people living with HIV.
Everyone, regardless of HIV status, should be empowered to live whole and healthy sexual lives, and the key to such empowerment is knowledge. It is well past time to leave the Grim Reaper in the past and work together toward a future where we realise the potential of the U=U message.