Sex and intimacy are a fundamental part of the human experience, but they're rarely talked about in the same way as food or water. We want to change that.
Sex can be hard, messy, dirty, awkward, funny, confusing, exciting and weird, but it should always be pleasurable. Friction gets in the way of pleasure. Friction can be physical or psychological, it can refer to shame, vulnerability, experience level, desire or drive – anything that creates a barrier between a consenting adult and their ability to experience pleasure.
drip(feed) exists to educate, stimulate and create conversations about sex and intimacy that explore friction to help you feel good. We're challenging the archaic structures that restrict and inhibit basically everyone. We respond to real friction points of real people who have sex or want to. As long as you're a comfortable, consenting adult, nothing should be taboo or reinforce that shame that so often comes with sex and intimacy.
drip and drip(feed) were born from Hugh Crothers' passion for reducing shame and friction to improve people's sex lives. Because of this, we're passionate about representing and talking about real sex, and sharing stories and information from all kinds of people to serve everybody. Please get in touch if you'd like to write for us, help us improve or want us to cover a particular topic. We're always looking to expand our community and welcome feedback, input and anything that will help make drip(feed) a safe and valuable resource for all.
We don't have all the answers, if you have feedback or something you'd like us to explore, please get in touch.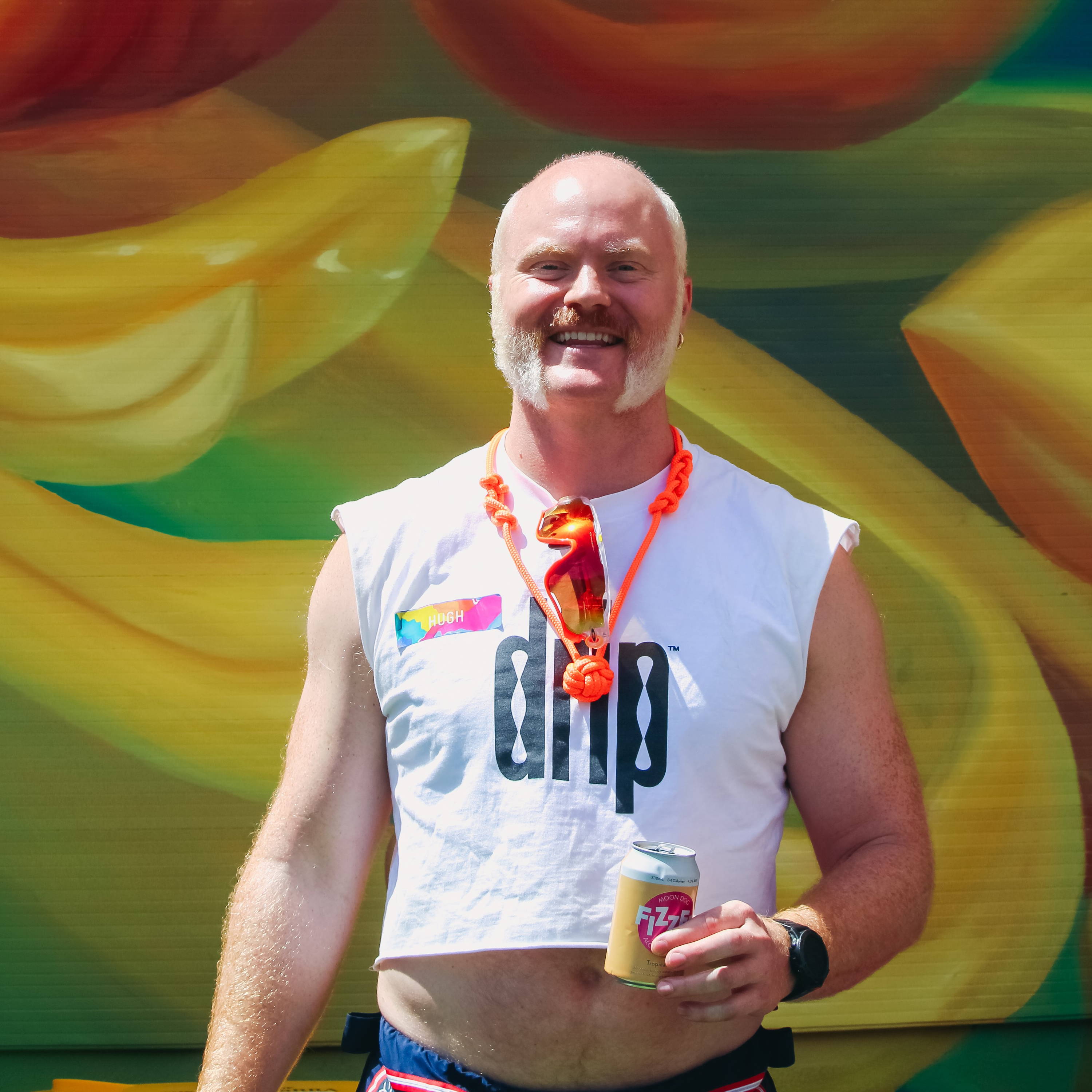 I'm a cis gay man and former interior designer. I studied Spanish and Japanese as well as gender/queer theory during my undergraduate degree in Melbourne. I went on to complete a Bachelor in Design which included two years abroad in Berlin. In my design honours year I completed a thesis exploring the occupation of public space by marginal groups; looking specifically at intravenous drug users and men who have sex with men that utilise cruising areas, colloquially know as beats. I've always been interested in the intersection of design, sexuality and health and drip and the drip(feed) are the merging of these passions.
I learnt most of what I know about sex by seeking it out myself and hooking up with older members of the community (thanks daddies). As a young queer person, I struggled to find educational and unbiased content about sexual health, fetish and kink, which is why I wanted to create drip so that these sorts of topics could be presented in a unbiased way. The feed is a love letter to my 18yr old self while the products are born out of a need for an elevated experience that adds, rather than detracts, from sexual experiences and pleasure.
Drip creates sexual wellbeing products (and content) for the curious and diverse.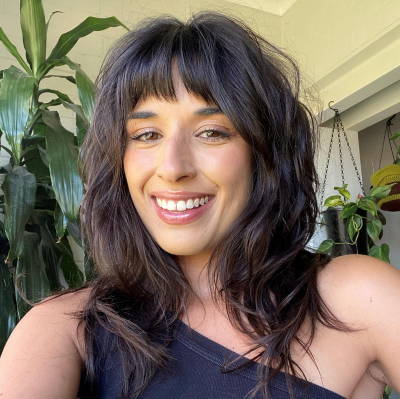 I'm a sex-positive therapist based in Eora/Sydney. My therapeutic practice is founded on intersectional feminist and queer theories and I have specialty training in sexuality, sexual function, body image, and relationships.
I'm a cis man queerdo who loves to spend most of my time thinking, working and playing at the intersections of queerness, HIV, class and community memory.
Professionally I try to bend the capitalist system to finance my work in my two passions: support & advocacy for people with HIV and queer & trans community archiving.
When writing, I mostly write personal essays. This is because I honed my craft on LiveJournal and haven't been able to shake the joyous satisfaction of the confessional blog format (even if these days I have to do my best to try and dress it up).
To de-stress I like to draw dicks on things.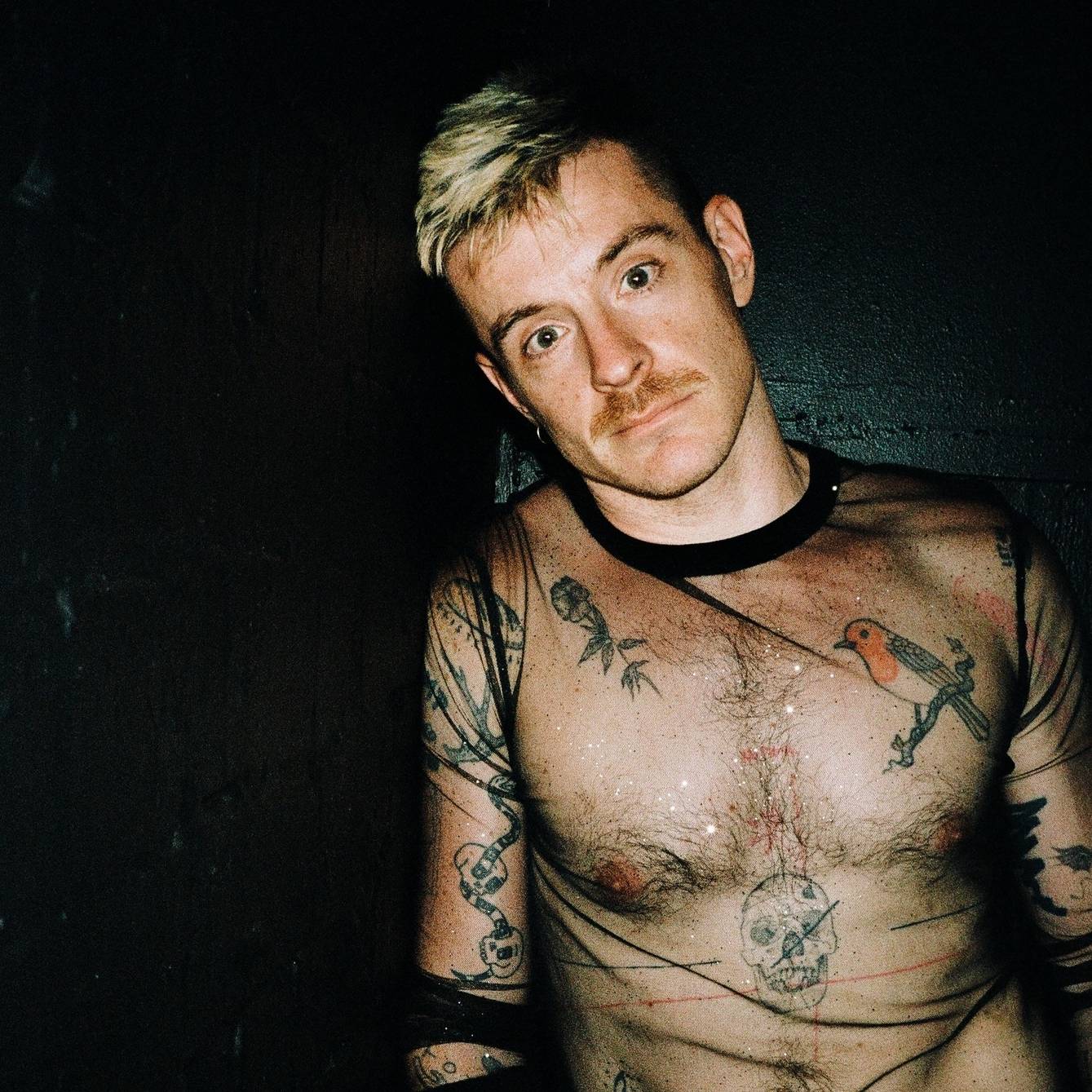 I am an award-winning playwright, author, and performance-maker, who's worked with a range of companies including Gob Squad, fortyfivedownstairs, Sydney Theatre Company, Malthouse Theatre, the State Library of Victoria, ATYP, La Mama, and MKA. As a playwright I've been shortlisted for the Griffin Award (Home Invasion, 2015), Belvoir St Theatre's Phillip Parsons Fellowship (The Mutant Man, 2014), and the Arch and Bruce Brown Playwriting Competition (The Mutant Man, 2015). I've had scripts published through Play Lab and Australian Plays, and I was the inaugural recipient of the Russell Beedles Performing Arts Fellowship at the State Library of Victoria (2016).
As an author I've been shortlisted for the Scribe Nonfiction Prize (2017), completed a Wheeler Centre Hot Desk Fellowship (2017) and was the writer in residence with City of Melbourne (2019). I've been published in Hello, Mr. Magazine, Thought Catalog, and That Reminds Me, taught with tertiary institutions around the country, and completed my Ph.D. in theatre and disability at the Monash University Centre for Theatre and Performance (2020).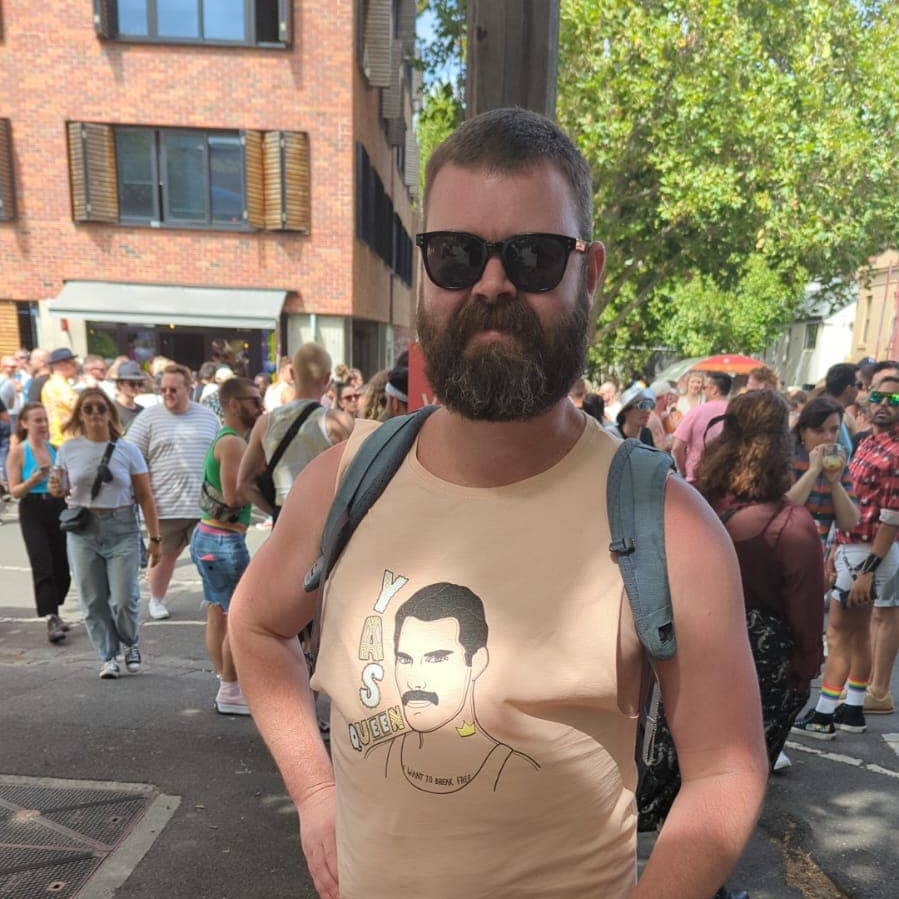 I'm a cis gay man who spends his professional and non-professional life thinking about sex and what people get up to in public and private. In 2011 I returned to study a Bachelor of Arts at the University of Melbourne majoring in Anthropology with a strong focus on gender and sexuality. As I was finishing my degree in 2015, I went on to complete a PhD at Monash University exploring how PrEP was improving (or not) the sex lives of gay/bisexual men in Melbourne.
I currently work as a Research Associate at the Kirby Institute, UNSW, as part of their HIV Epidemiology and Prevention Program. My main area of research explores the experiences of people who have recently received an HIV-positive diagnosis. Despite being an "academic," I aim to centre the voices of community in my work and situate those voices in complex social contexts.
I also love cats.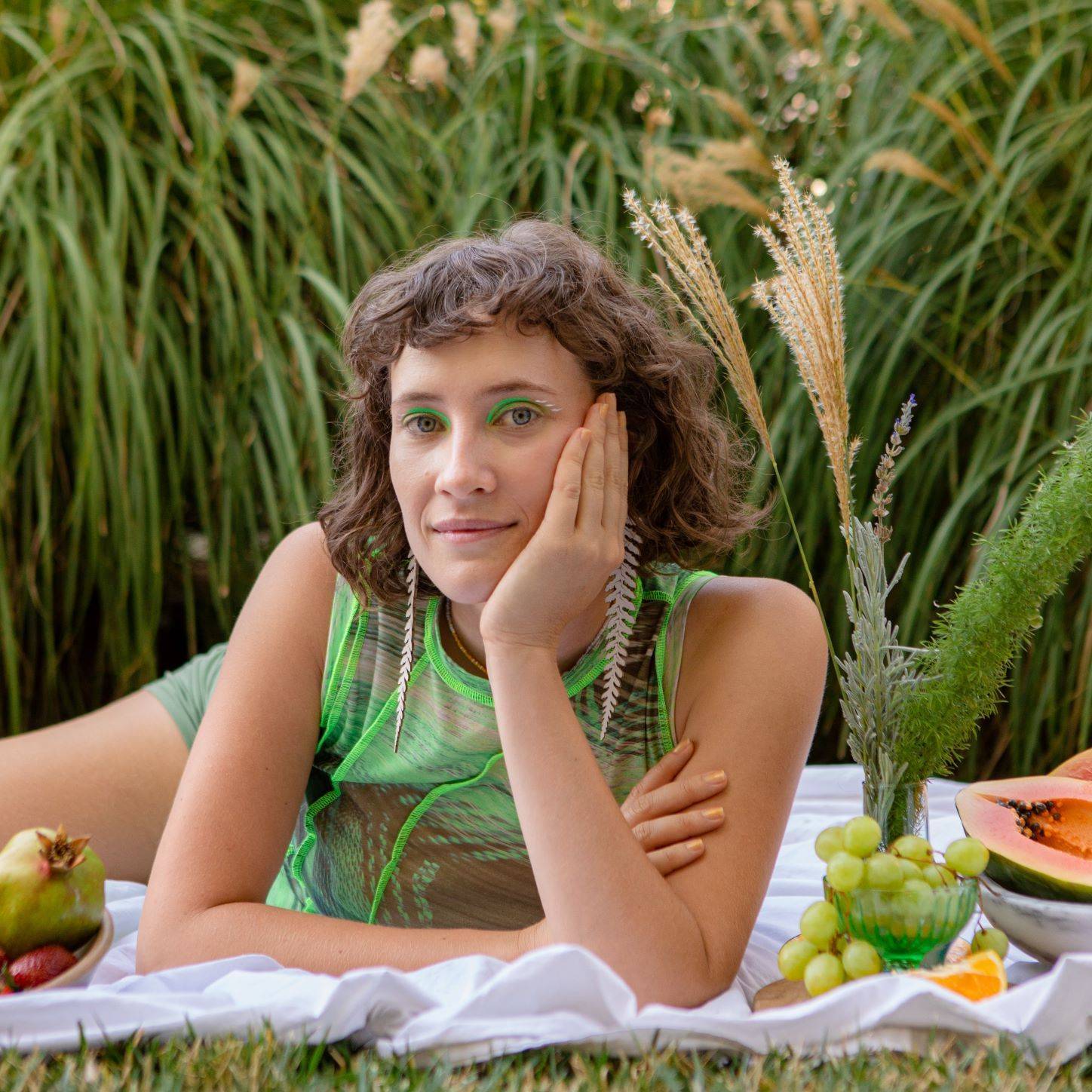 I am a full spectrum pleasure coach and the bestselling author of Slow Pleasure.
I am trained and certified in somatic coaching, international coaching federation, sex-positive education, sexual violence counselling, trauma-informed facilitation, and have a background in Community Cultural Development. My work, which aims to support people to flourish and feel pleasure, despite our collective crisis of pace and disconnection, has been featured in Elle, Cosmopolitan, Vice, Harper's Bazaar, and multiple national radios and newspapers.
I am particularly dedicated to resourcing and cherishing people who are distanced from their pleasure and bodies – usually because of holding minority identities and being socialised to be people-pleasing and appeasing, defaulting to others, overgiving, and/or playing small to be safe and liked.
'Slow Pleasure' is both the name of my best-selling book and my theory of change.
I believe that by accessing the full spectrum of pleasure, drip by drip and microdose by microdose, readers and clients can feel their own aliveness and reestablish a nourishing connection to self, others, and the land. I see pleasure and somatics as a journey of creating moments to pause, listen and remember, rather than 'fix' or accumulate knowledge.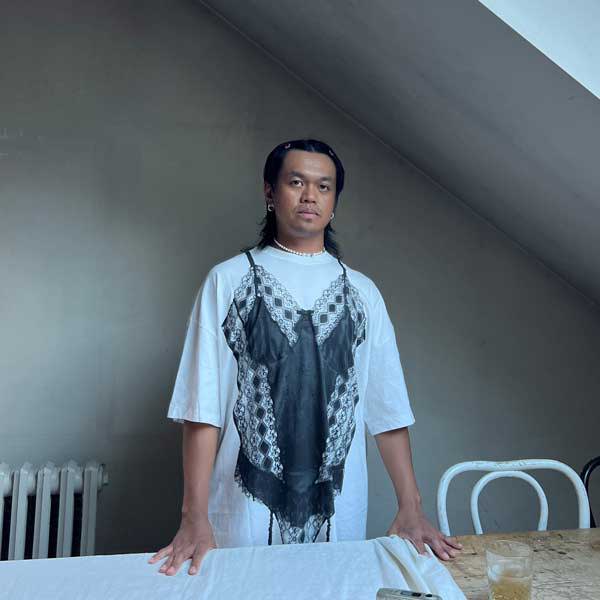 My name's Emil, my pronouns are he, she and they
and I'm an HIV-Undetectable, Filipino trans sex
worker, a professional cocksucker, sexual health
advocate and emerging artist based in Naarm.
For anyone who hadn't heard of the term before, HIV-Undetectable means I take medication that protects me from the effects of HIV as well as eliminates the risk of HIV transmission to any of my sexual partners. People Living with HIV on effective treatment cannot pass on the virus to anyone and can lead healthy, normal lives.
I've managed to create a bit of an identity creating a gloryhole-driven art practice toward the end of Melbourne's COVID lockdowns. Since 2022, I've written about countless lovers I have had, documented some of my experiences with the, the stories we've shared in and outside of the hole and captured some truly hot and spicy content.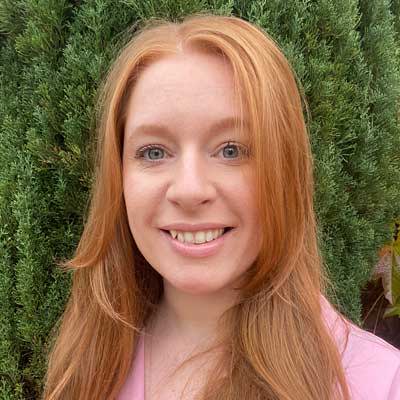 I am a Pelvic and Musculoskeletal Physiotherapist originally from New Zealand and now living and practicing on Wurundjeri Land in Melbourne. My days in the clinic are highly varied and can include working with Pre/Postnatal and Cancer patients, to helping those with Pelvic Pain and suffering from conditions like Vaginismus and Endometriosis. I am lucky to work alongside leading Sexologists and Gynaecologists in the field which allows both a holistic and patient centred approach. My passion lies in educating Vulva Owners on all aspects of their Anatomy and Physiology that can contribute to Sexual Dysfunction and Pelvic Pain.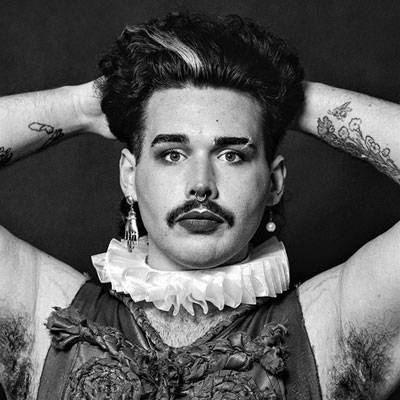 I am a Queer writer, producer and bookseller living and working on the stolen land of the Wurundjeri People. My work is predominantly literary fiction, poetry and creative non-fiction, often exploring and dissecting the Queer experience and themes of family, the body, memory and identity. I have worked as a bookseller for nine years now and I am currently writing my first novel. My writing can be found in both Tart and Archer Magazine.
I pride myself on producing and creating events centred on community, vulnerability, artistic action and Queerness. I am the producer and curator of Taking Up Space, and just completed my first sold out exhibition and show, 'Taking Up Space: Love Letters to our Queer Bodies'. Centred on celebrating and championing diverse Queer bodies, stories and creativity, the second installment of Taking Up Space is currently being planned.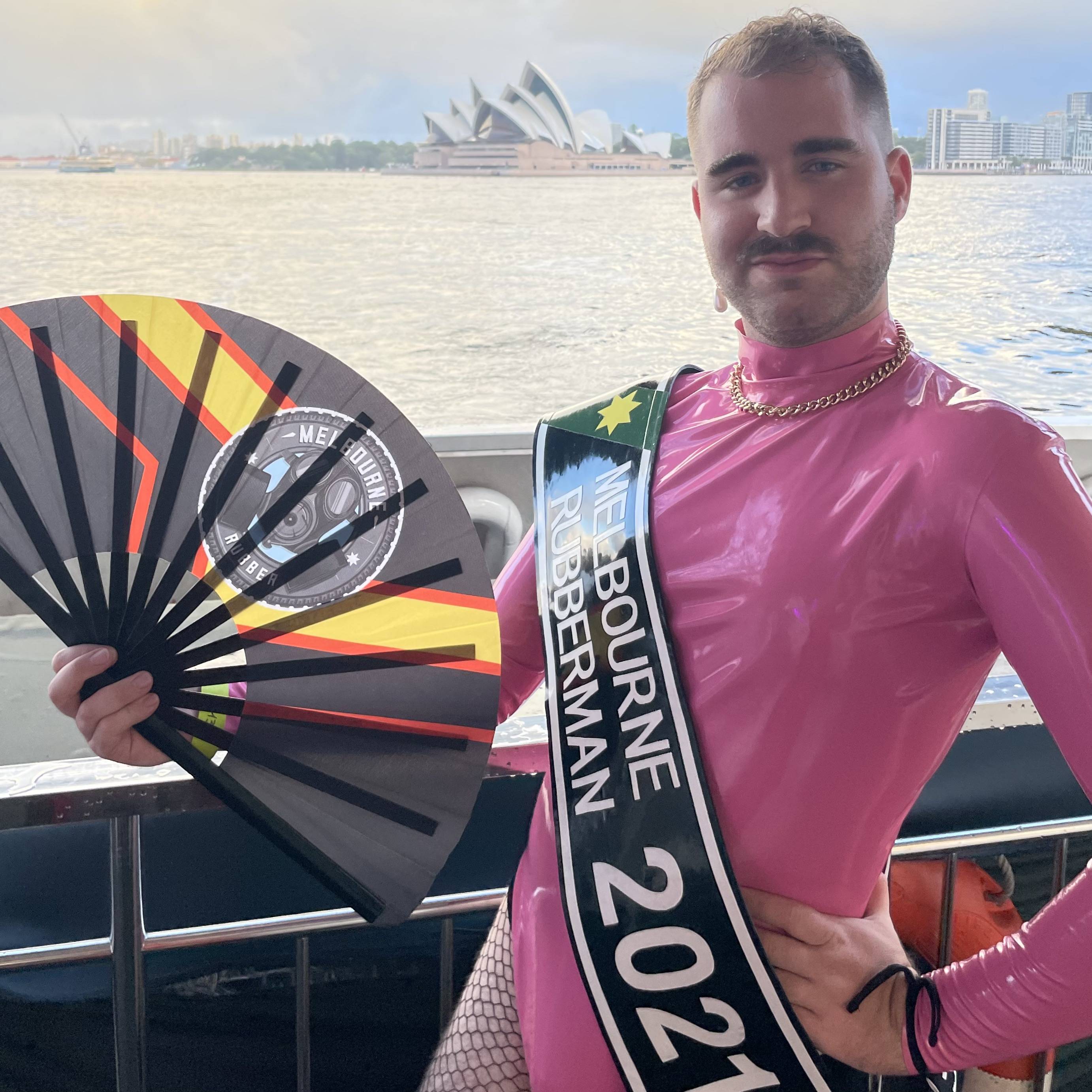 I am at the forefront of many worlds: fetish, performance art, community-building, rimming. Whatever takes my fancy, really! As one of the faces of the Australian rubber and fetish community, being confident and body-positive in the skintight fetish has never been more important – I am the exuberance that brings these out of the curious. Eora-born, now calling Naarm home, I am always looking for ways to highlight and showcase the diversity of the wider rainbow family in both fetish and other sections of everyday life. In my downtime, I enjoy filmmaking, being an avid plant-parent, and living a life worth remembering.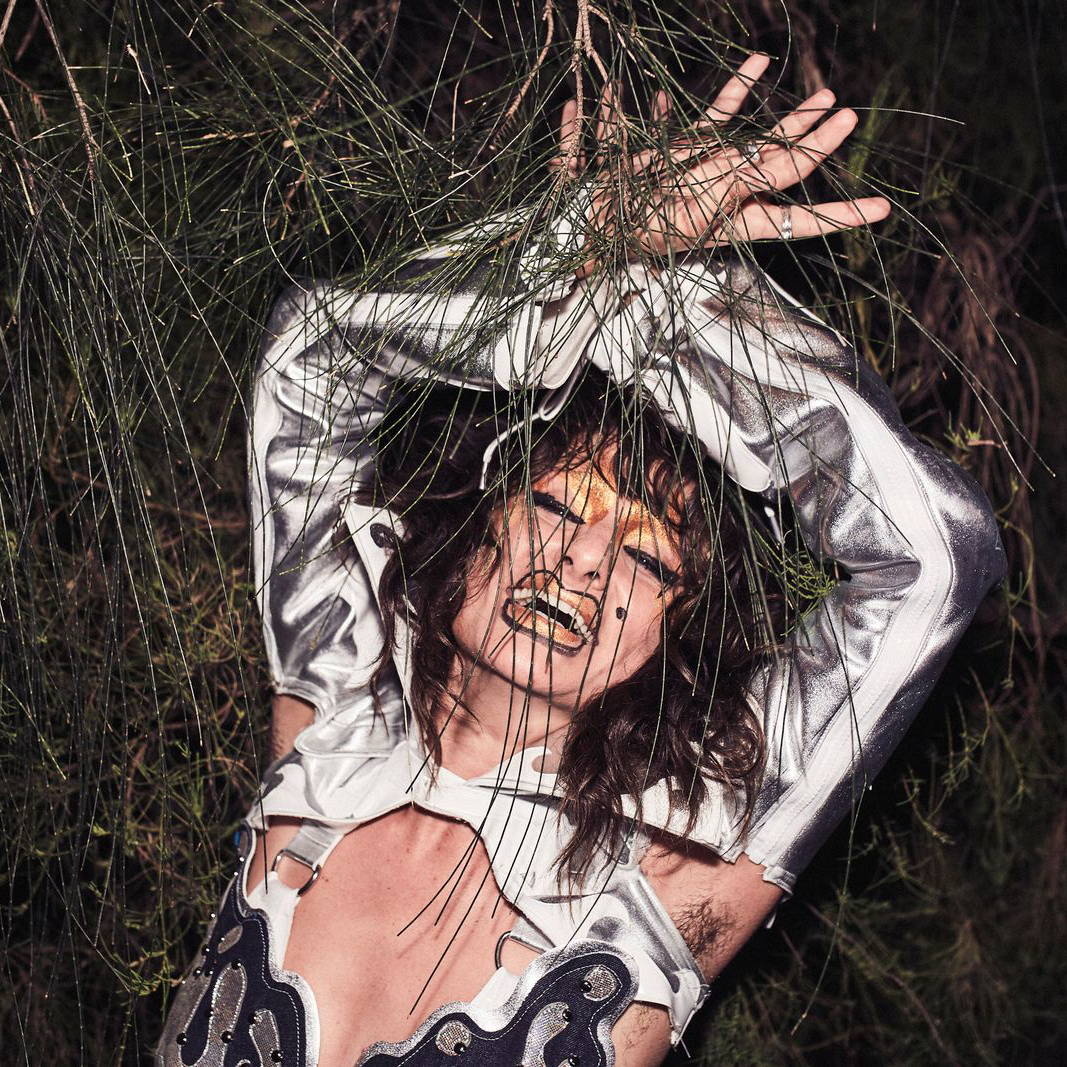 Emma Maye Gibson (AKA Betty Grumble) is a Sydney/Warrane based performance artist. Largely through the avatar/war mask/love letter/critter of Grumble she engages her body as a hopeful and medicinal site for catharsis and pleasure. Often moving in a genre smash of ritual theatre, autobiography, cabaret, performance art and multi-media, she is a proud ecosexual and believes in art as an action of her spirituality. She has her Masters in Fine Arts/Arse and has presented work at The Sydney Opera House, Glastonbury, Edinburgh Fringe, Perth & Adelaide Fringes, The Melbourne Comedy Festival, The Festival of Dangerous Ideas, Griffin Theatre, AGNSW, MCA, The Old Fitz, Belvoir St Theatre, The Bearded Tit, Red Rattler Theatre, OUTsider Festival (Austin,Texas), MoMA (NYC), Joe's Pub (NYC), The Glory (London), LiveWorks, AsiaTOPA, Dark Mofo, Mona Foma, Berlin Fringe and beyond. She believes in the flesh riot, leads Grumble Boogie 'Thank You Body' aerobic psychic love energy dance classes and is currently engaged in developing a new work under the guidance of mentors Annie Sprinkle, Elizabeth Burton and Victoria Spence. Major works include: Sex Clown Saves The World, Love & Anger, The Unshame Machine, Grumble n' Friends, Grumble Boogie & Goddess - The Elizabeth Burton Story. Currently she is presenting her show Enemies of Grooviness Eat Shit as part of Vivid Sydney. You can purchase tickets
here
.
I am a creative writer and gay man living in Melbourne, originally from country Victoria. I come from a background of community health, men's health and peer work, working with Victoria's male sex workers and those in subacute mental health recovery care, respectively.
I've recently learned and embraced the power of my writing talents and tried to harness them in the best way I believe: to tell people's stories, to enhance unheard voices, and to keep permanent space for original and innovative works. I've written content for Eagle Leather, RED Magazine, Deaf Children Australia, and small queer-owned businesses around Melbourne and Perth.
I am currently working on a novel - a modern sci-fi mystery about generational trauma, the weight of past shame, and the blessings and horrors of small communities. Look out for it hopefully sooner than later!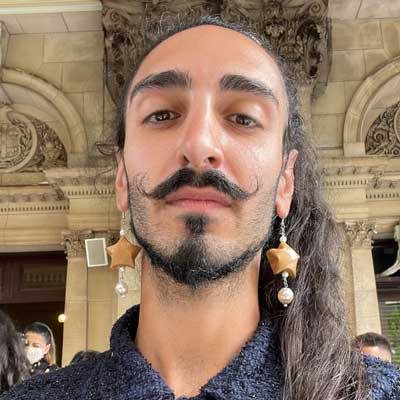 I'm beginning to think of my name as a series of conceptual arrangements, place holding for my experience - a space holder, host, carer, maker, and story teller.
Based and mostly working around Birraranga, I have experience in community support, people movement, expressive movement, static arts, as well as design for the body and living space. Formally trained as a Youth Work practitioner, my experience in community development and peer support predate this qualification. My work is in refining community spaces to reduce harm formally in organisations, and in community spaces like parties. I've dabbled in writing, choreography, theatre making, cabaret, group singing, gallery making, creative mentorship, and academic engagement.
My enduring role as a sex worker is in private full service and companionship. I've developed an interest in porn making and production through digital sex work platforms which I'm keen to explore further.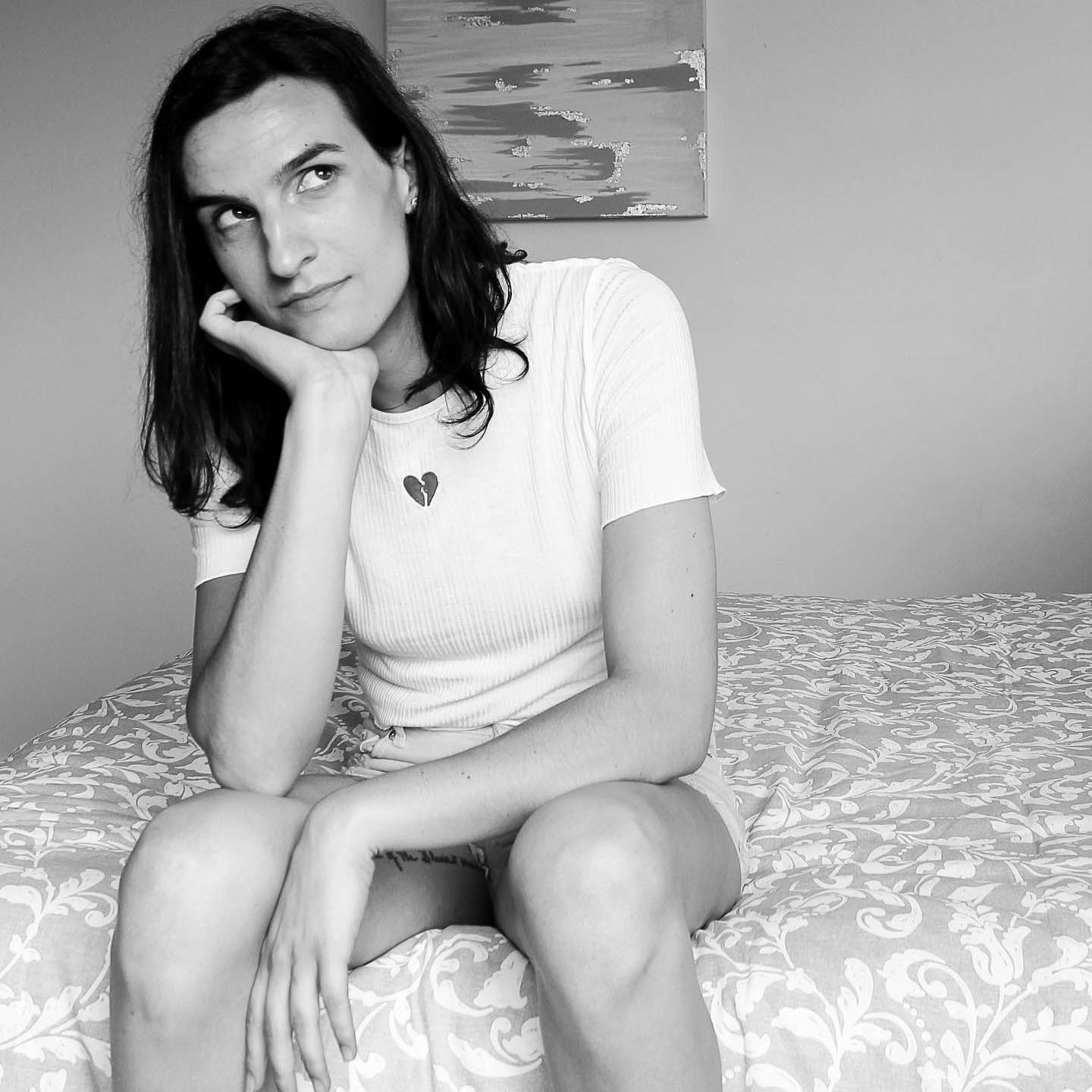 I am a proud queer trans woman living on stolen Wurundjeri country. I am a writer, spoken word poet, burlesque performer and consent educator.
Check out my website https://bayleyturner.com/
You can email Bayley
here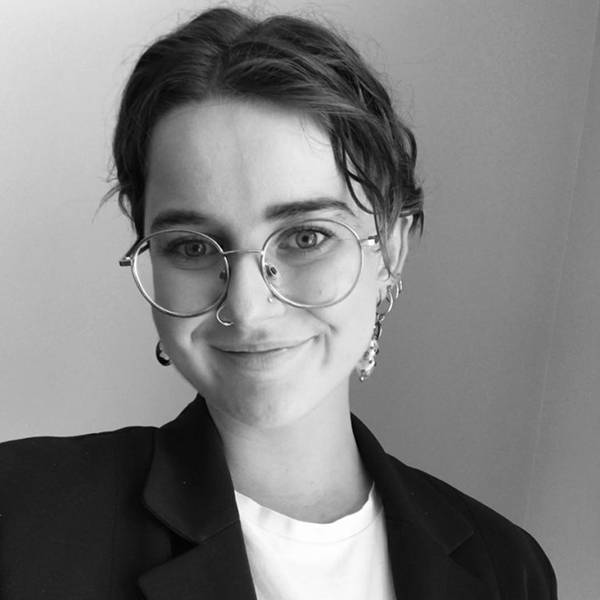 I'm a sexologist and pleasure educator based in Perth, Western Australia. My professional background is in the realm of psychology and sexology, having completed a psychology undergraduate and sexology masters. But my passions lie within exploring pleasure in every possible facet of life. This had led me to explore women's empowerment and sexual liberation, ideas of self love, the spiritual meaning behind sexuality, tantra, kink and the severe lack of holistic sex education that is out there for young people. In my spare time from researching and exploring my own pleasure, I spend a lot of my time volunteering for different sexual health and youth mental health organisations here in Perth. I feel most alive when I am helping other people live their own safe and satisfying sexual lives.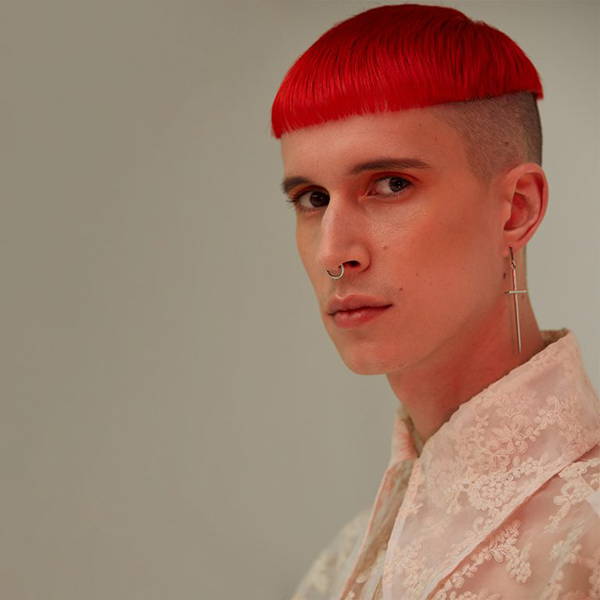 I'm a writer and scholar living on Wurundjeri land in Melbourne. My essays have featured in Archer Magazine, Junkee, Meanjin Quarterly, Overland, Pedestrian, the Age, the Guardian and more. My poems have appeared in Cordite, Going Down Swinging and the Australian Poetry Anthology. I lectured in philosophy at Deakin University for several years and, more recently, taught literary theory at Swinburne.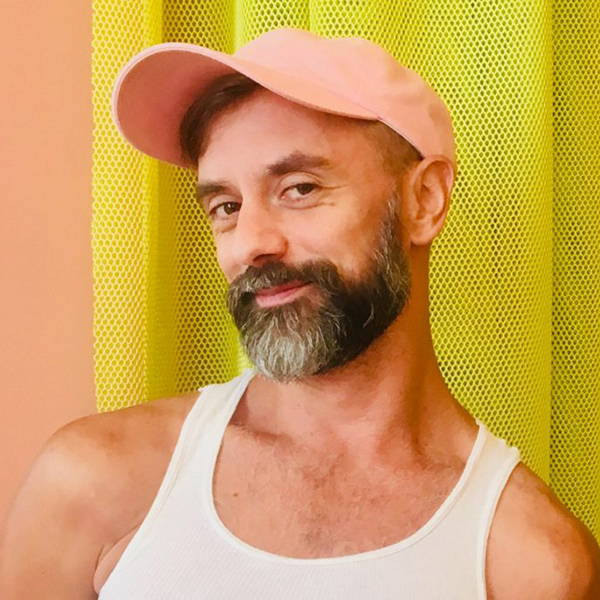 I'm a performance and visual artist, a ropeworker and queer. I'm based in Naarm (Melbourne) and my work takes me across Australia, Asia, Europe and North America, where I perform, exhibit, teach and tie. In my art work, I take fairly unorthodox and unconventional methods to explore new intimacies and connections between artist and audience. My artistic practice is informed by queer politics, whereby people are neither singular nor isolated; bodies of difference can intersect, practice mutual listening, take responsibility for themselves and one another. Through my work I seek to examine the dynamics of intimacy and collectivity to create 'safe spaces' that allow for care as well as risk.
I am also a sex worker (erotic massage and Pro Dom), educator and facilitator, and creator of handcrafted kinky-macramé items. I'm passionate about sex positivity and how exploring pleasure can unshackle us from shame. With a particular focus on queer people, I creates safe environments for consenting adults to explore touch, intimacy and BDSM, based on a foundation of mutual respect. I believe that exploring intimacy with ourselves and with each other is a radical and necessary action in the world today and that pleasure is good for you.
I'm a Gamilaraay TV Host, writer and podcaster. For more horny content, can listen to my podcast Search Engine Sex, exclusively on Spotify.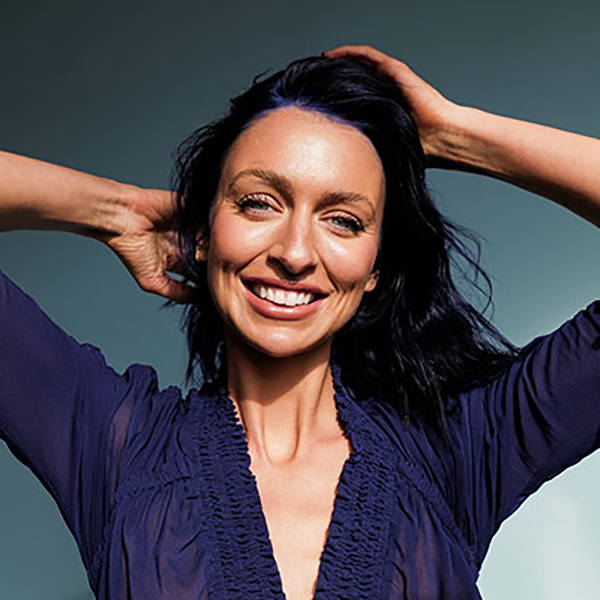 I'm a Melbourne based Psycho-Sexologist passionate about empowering people to feel great about their sexual health, self-esteem, communication and education. Combining my natural skill for communication, qualifications in scientific research, sexual medicine and counselling, plus a Dutch background that exposed me to an open and shame free attitude to sex, I've built a career as a caring and empowering sex educator.
I enjoy creating a safe and judgement free environment for my clients because sexuality and self-esteem are an integral part of life that everyone is entitled to. Good sexual health should always be enjoyable, pain free and without prejudice. My work as a psychosexologist has led to awards locally, international recognition and most recently my first book, The Sex Ed You Never Had: A fun, empowering and shame-free guide to sex and your body.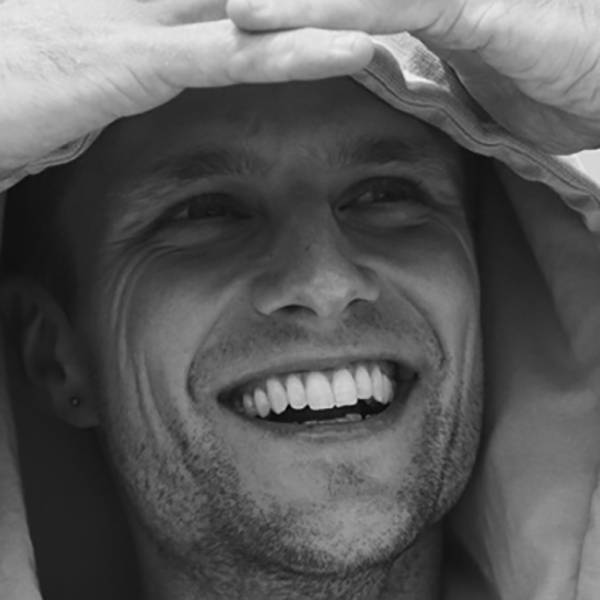 I'm a cis man living and working in Melbourne. I've been dancing since I was six, ballet has taken me to the UK and back for my professional training and I currently work full time as a professional ballet dancer. One of my favourite parts of dancing is partnering work – the vulnerability, trust and energy exchange between people, without words. This was an organic pathway to exploring dance, health and intimacy for drip(feed).
Growing up in a family of doctors has given me a great respect for anyone who works to help people live healthier lives. It feels amazing to contribute to the sexual health space and highlight parts of life that are so important – that shouldn't be a source of shame and stigma.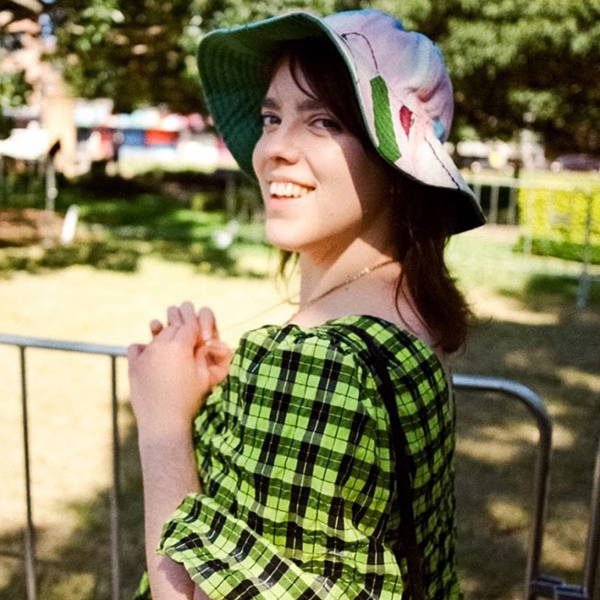 I am a writer, artist, and educator living on unceded Wurundjeri land. My background is in feminist political philosophy and art theory and most of my published and displayed work has been in the arts. My work is fairly scattered but generally explores ideas around care, ethics, and social change.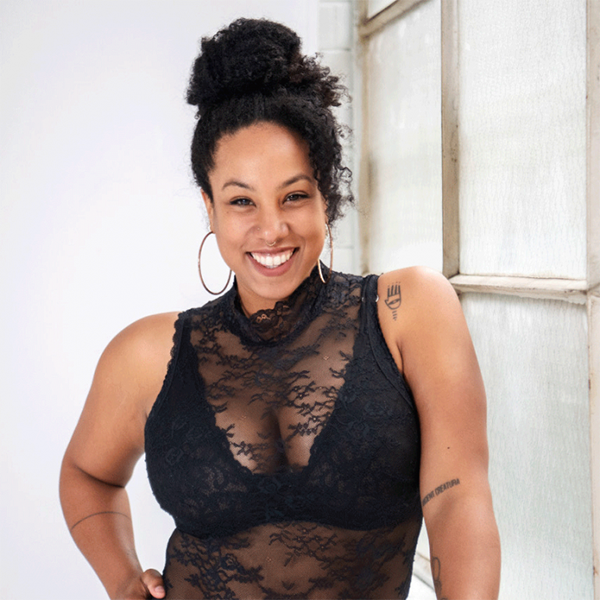 I'm a qualified Somatic Sexologist, Kinesiologist and an EFT (tapping) practitioner. I'm committed to bringing these modalities to the mainstream with excitement and passion.
In addition to my complementary health training I'm also a highly skilled, flexible and intuitive facilitator. With over 15 years experience working in groups ranging from 5 – 500 people from all walks of life, I'm passionate about guiding emotionally intelligent conversation and helping individuals access their greatness. I build rapport quickly and create safe and meaningful spaces for participants to express, deepen self-knowing and cultivate potency in all aspects of their lives.
I pride myself on my ability to read a room and ask powerful questions to engage and challenge my audience. My genuine curiosity for the human condition guides every aspect of my facilitation and ensures participants feel nurtured and respected even in the face of confronting content.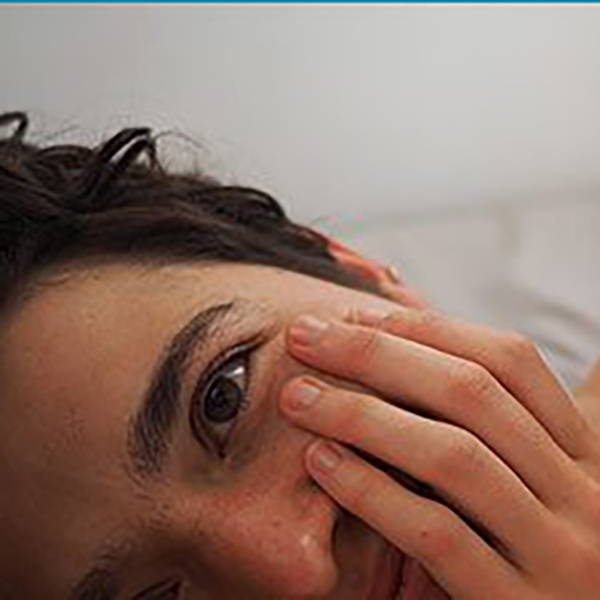 I'm a pleasure coach, sex educator and dancer/ dance maker based in Naarm (Melbourne). I run my own pleasure coaching business, Pleasure You Imagine, while also facilitating sex education workshops across schools in Victoria.
Sometimes, all it takes is an honest conversation to help us feel lighter. Sometimes all we need is more information, the right information, to help us feel good in our bodies. I believe knowledge is power, especially when it comes to our own bodies, pleasure and identities. I'm here to provide that knowledge, new skills, practical tools and am always down for a good chat. I have in-depth knowledge in everything related to sex, sexuality, gender identity and feeling good in your body.
I'm a Melbourne-based Physiotherapist who has worked extensively in Women's Health, Musculoskeletal and Sport Physiotherapy. I use a holistic and proactive treatment approach that combines hands on therapy, education and exercise therapy for optimal client centred care.
I developed a passion for Women's Health physiotherapy during university and my final year placement at the Royal Women's Hospital, where I was fascinated with the body's changes in pregnancy and other women's health conditions that I could help and treat. Having gone through my own journey of significant pelvic pain, I knew that this was an area where I could help others.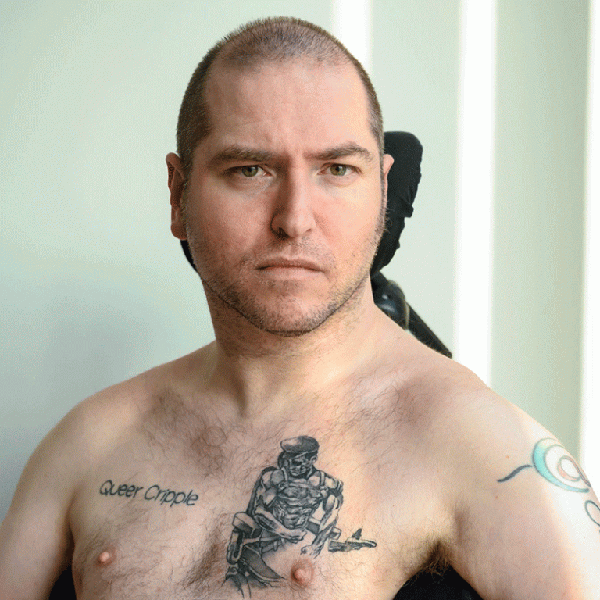 I'm an award-winning Disability Awareness Consultant Content Creator. I'm also the host of Disability After Dark: The Podcast Shining a Bright Light on Disability Stories, which won a Canadian Podcast Award in 2021. I also created the viral hashtag #DisabledPeopleAreHot.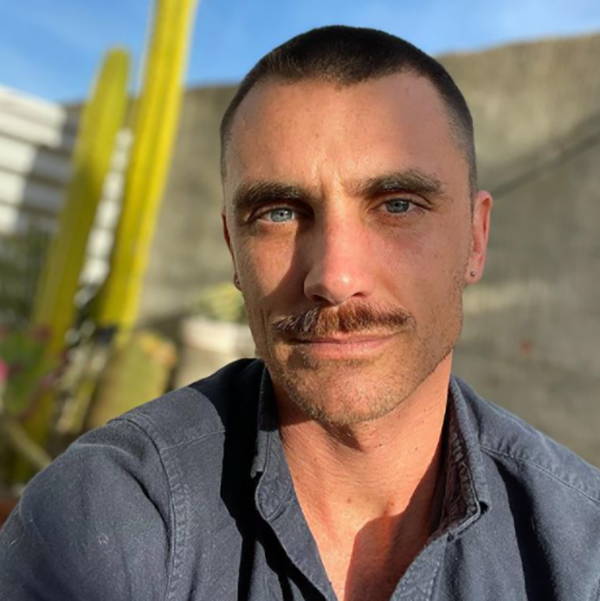 I'm an activist, writer, and co-founder of The Institute of Many (TIM), an advocacy platform and grassroots movement for People Living with HIV. TIM has the largest membership of any HIV organisation in Australia and has been identified as a major player in the nation's modern-day HIV response, delivering grassroots activism, digital campaigns, resources, events, and digital community spaces since 2012.
I've written on HIV/AIDS, LGBTIQA issues, law reform, and human rights with bylines in ABC, Archer Magazine, The Guardian, Sydney Morning Herald, SBS, Hello Mr., The Lifted Brow, and Junkee, as well as in international and local queer media. I have also been a frequent guest on current affairs TV and radio, including appearances on Q&A, Lateline, Radio National, and Triple J. In addition to my activism, I have also worked extensively in media and communications for non-profits and digital agencies, as a political policy writer and artist.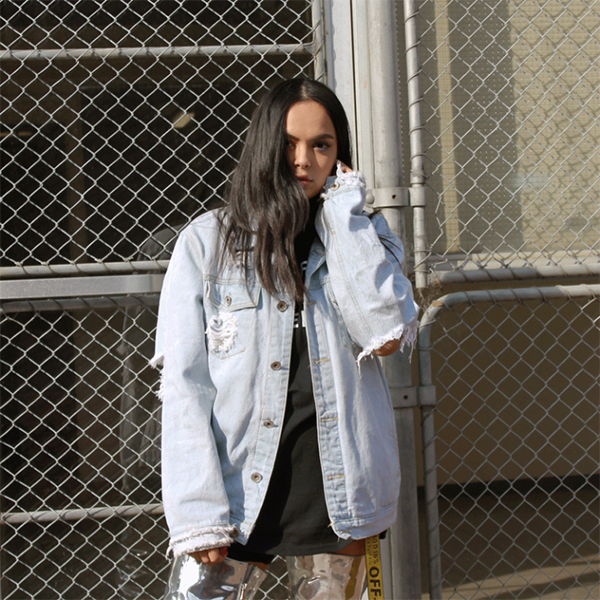 I'm a writer and editor from Melbourne, currently based in New York. I have bylines in Dazed, BBC, GQ, VICE, Noisey and more, and write about things that affect my life like fashion, sex, pop culture and music. I also have a fiery passion for sex worker rights, legal rights and societal acceptance for BIPOC and LGBTQI sex workers. I really hope I can see decriminalisation happen in the US while I'm alive.
People are so complex and learning what life is like for others is simultaneously humbling and awe inspiring which is why I love interviewing. Most recently I've done a lot of pieces on internet subcultures and found myself speaking to the most interesting people from all over the world. I just wrote my first book, My Anaconda Don't, which is a body positive take on butts, from derriere self care to showing off your biggest ass-et.
I'm a writer, poet, facilitator and business-for-good strategist. I've worked at the intersection of mental health, technology and social change for 15 years. I'm obsessed with creating experiences that spark connection, reflection and growth.
I've worked with Smiling Mind, The Resilience Project, advocated at the UN General Assembly, and facilitated business leaders through challenging times. Through this, I've come to learn that awareness of our own inner world – our mental, physical and spiritual health – is the cornerstone of how we relate and care for our outer world – environment, community and climate.
Sex-positivity and embodiment has been an important part of my personal journey of self-reflection, self-care and social responsibility, and one that I advocate through my work, clients, poetry and anyone who will listen.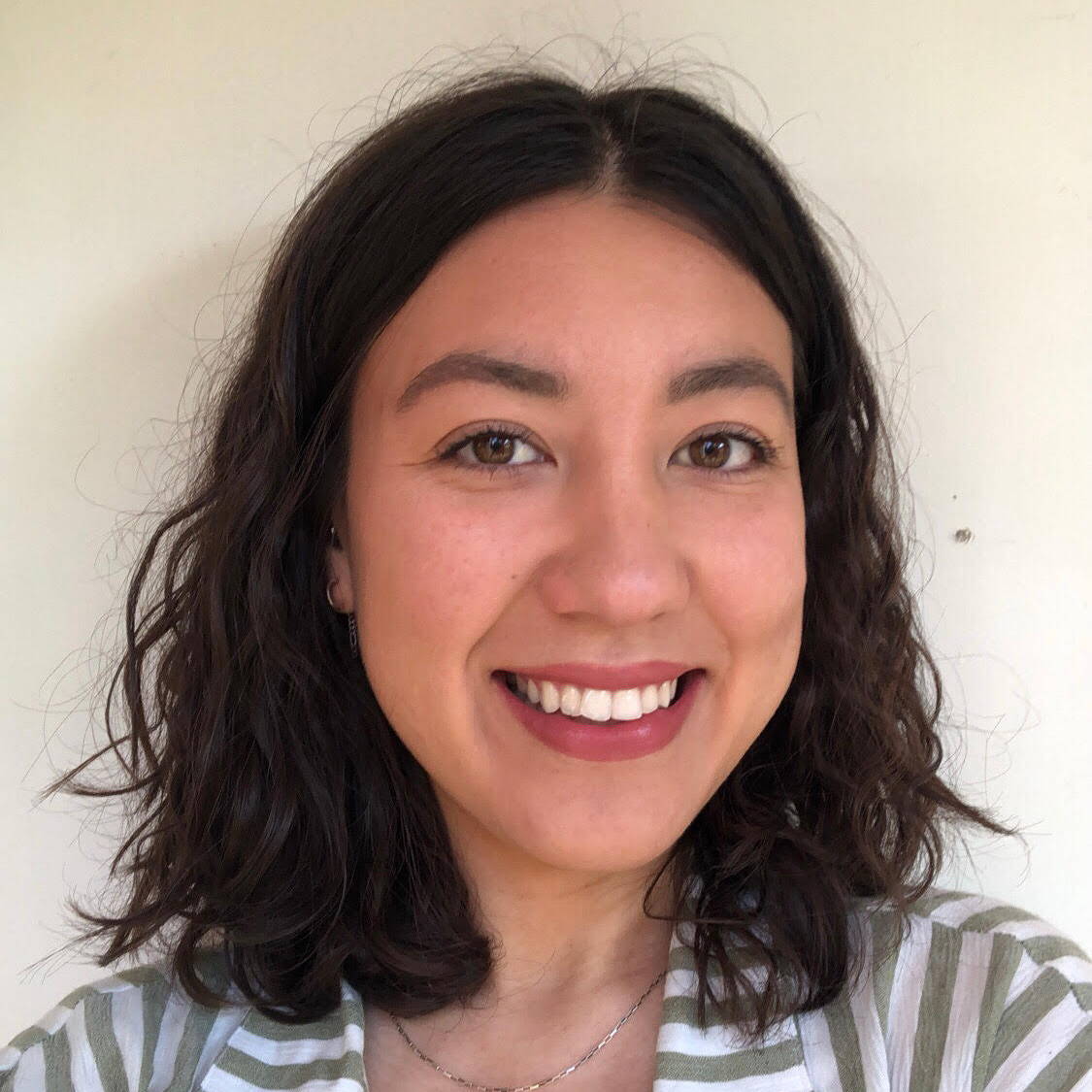 I'm a sexologist and educator, living on Wurundjeri Land in Melbourne. My work takes me from individual sessions exploring sexuality, pleasure, and wellbeing one day, to facilitating sex and relationship education to a classroom, the next. I'm so grateful to work in these spaces, where I get to learn so much about people and support them as they navigate their sexuality. I'm an advocate for social justice and over the years, my work has intersected between gender equity, disability, and reproductive rights. I have worked with at risk young people, migrant and refugee communities and LGBTIQ+ communities, to provide safe and engaging sexuality education. I am also involved in advocacy work with health professionals and government to improve sexual and reproductive health rights for women and gender diverse people.
@sarah.lorrimar.sexology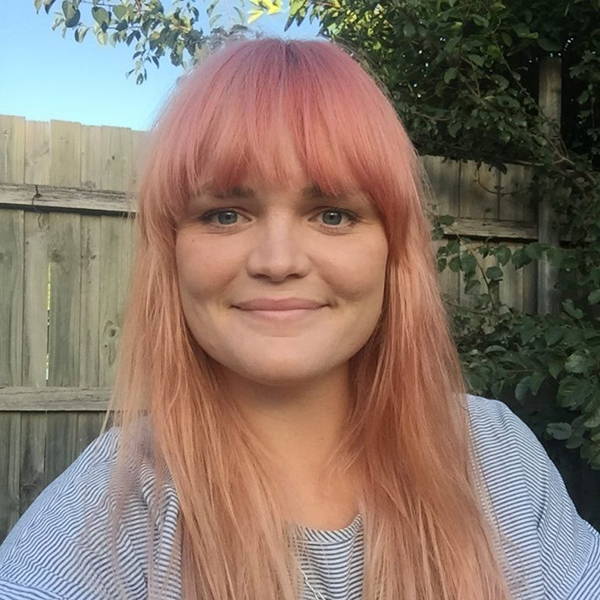 I'm passionate about sexuality education for all! I've always been intrigued about physiology and sexuality, and sex education is the crossroads where they come together. In order to create a world where people are informed and empowered, I believe people need to have access to honest comprehensive sex education. People deserve autonomy and safety, and I believe that so much of that begins with age appropriate sex education from the start of life.
At @askangeanything, my sex ed instagram page, I answer questions from people from all walks of life. Maybe I have the answer to a question you've been wanting to ask, everyone is welcome – sex education and empowerment for all!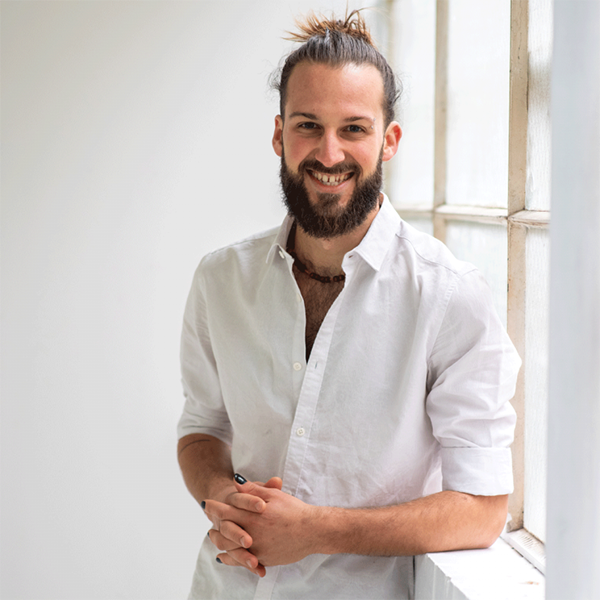 I'm a Certified Sexological Bodyworker and Somatic Sex Educator. I have a background in men's rites of initiation and is the committee Secretary for the Somatic Sex Educators Association of Australasia (SSEAA). I'm also a men's sex coach offering private sessions, online programs and in person workshops, specialising in helping men cultivate their authentic sexual expression so they can create passionate and healthy relationships.
Due to my bodywork and somatic training I work in a practical, and when it serves, hands on way that assists my clients to develop their sexuality in real, integrated and lasting ways. I'm also a co-director and facilitator of FEAST, the Festival of Embodiment and Sexual Transformation. I believe workshops and festivals offer incredibly unique and fun opportunities for sexual development.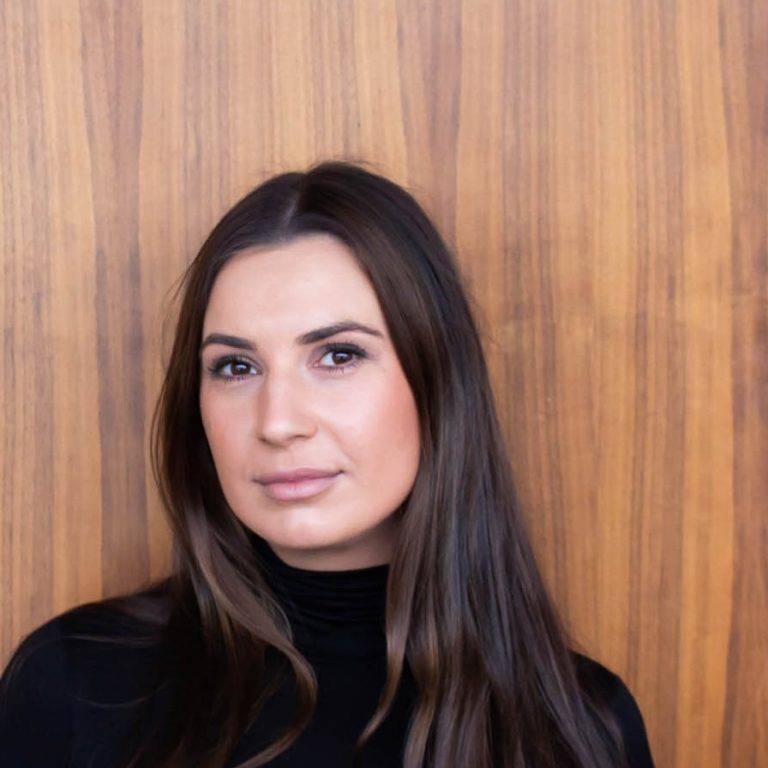 I'm a professional writer and editor, marketing strategist and retired Instagram thot. I was born in Nis, Serbia but have spent most of my life in Melbourne, where I currently live with my partner and cat.
My skill set is half learned and half intuition. I'm fascinated by people, experiences and communication – my sensitivity and perceptiveness mean that I'm quite good at understanding these things, and I'm passionate about using my powers for good. This, as well as my penchant for problem solving is what makes me excited to work on drip, because the friction surrounding sex and intimacy is an amazing problem to solve. It's such a universal experience, with so much potential to improve people's lives, so I feel incredibly lucky to be a part of reframing how we see, talk about and experience sex.