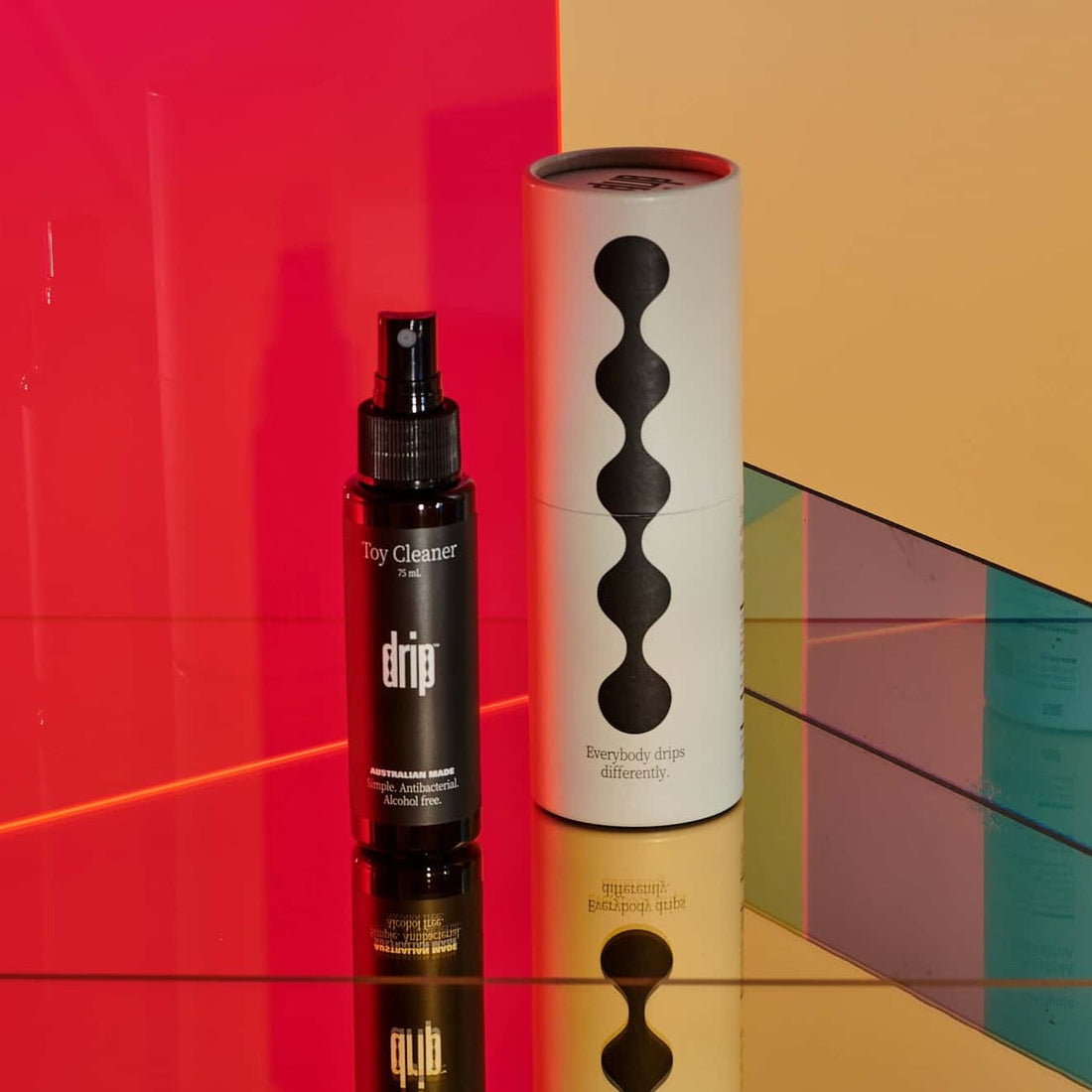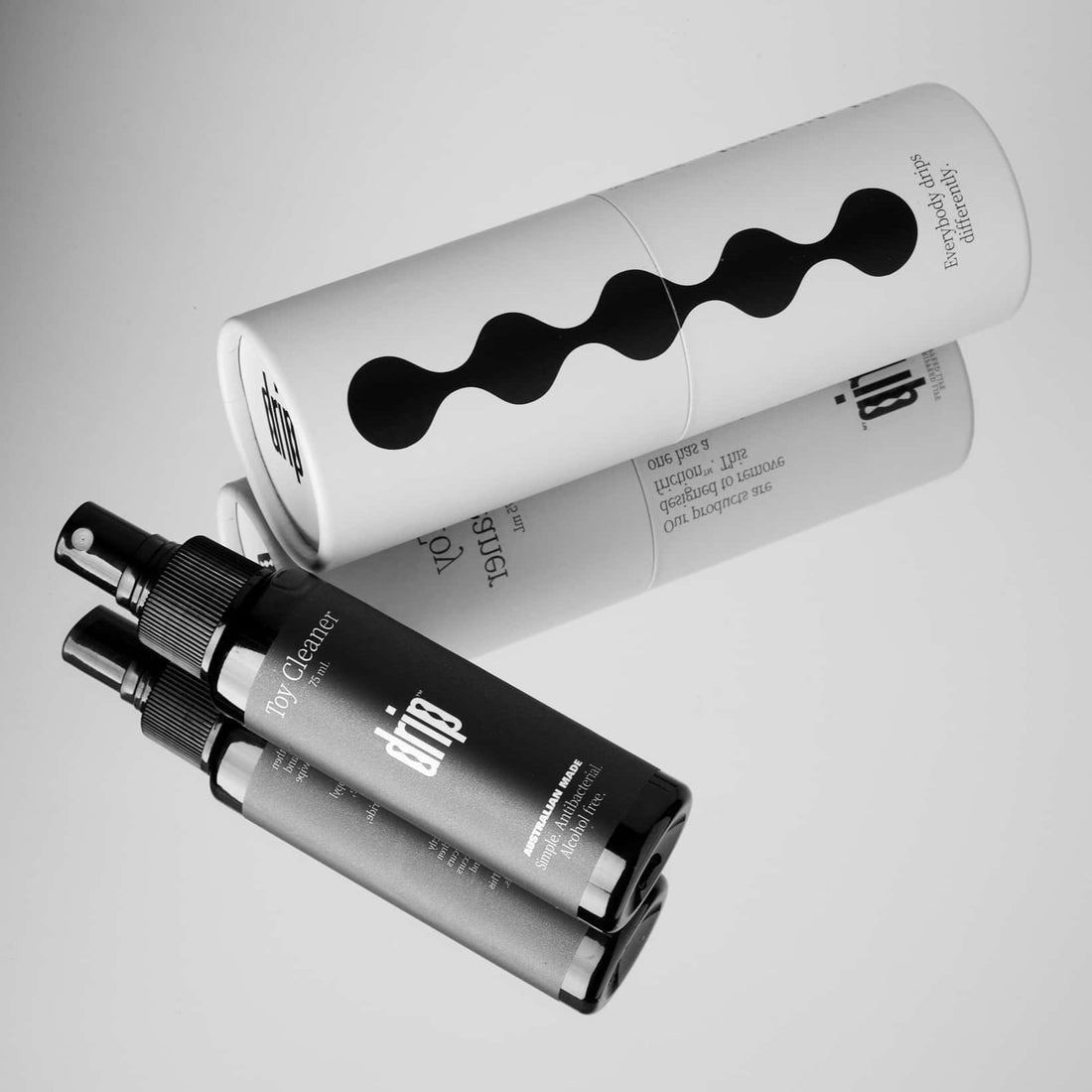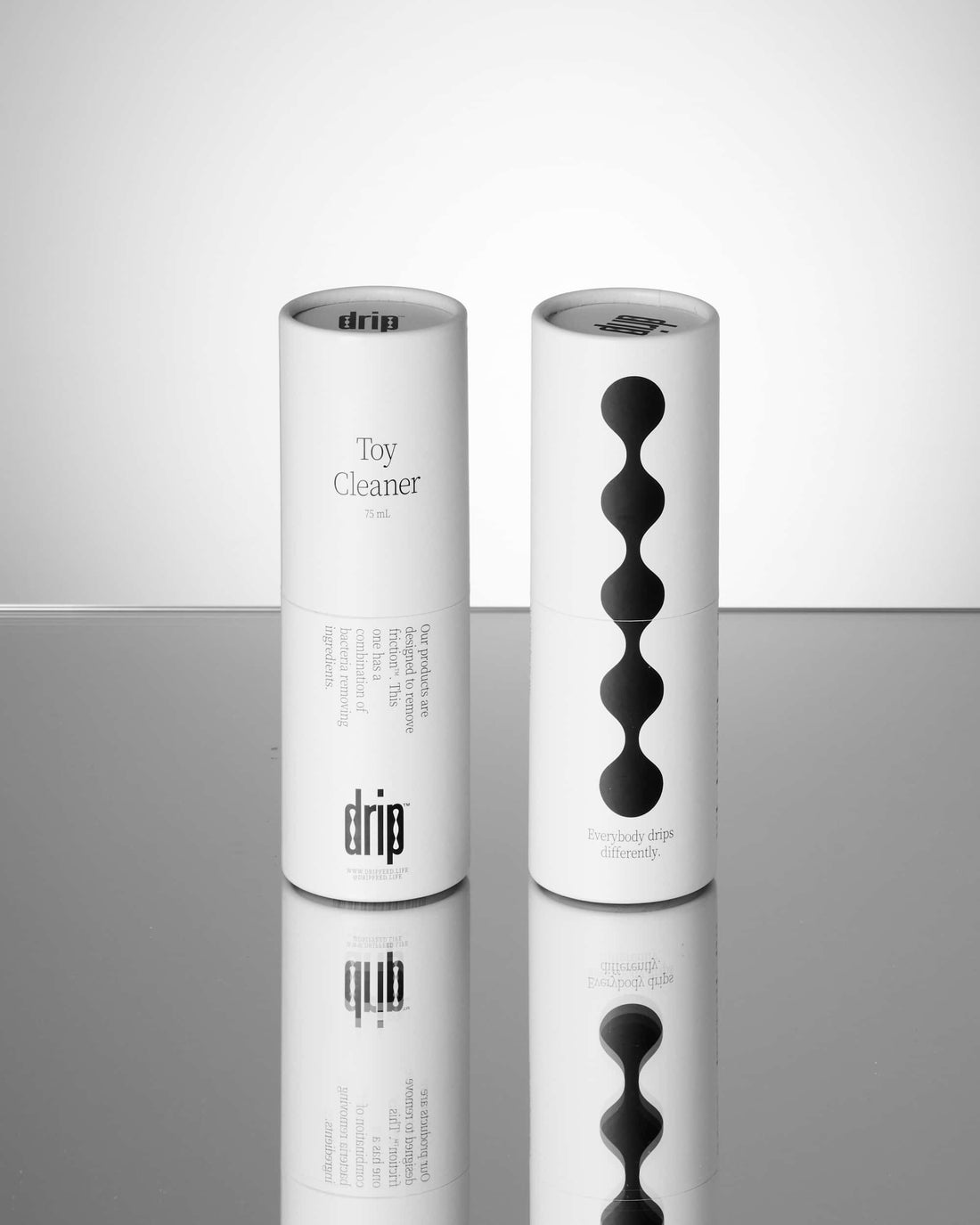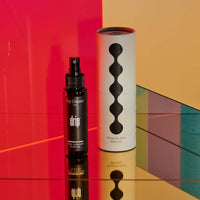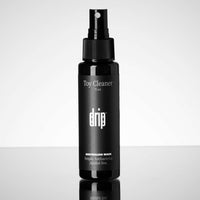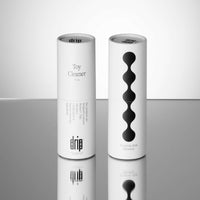 75ml
drip Sex Toy Cleaner has locally made antibacterial and natural ingredients to maintain your toys in good condition.
Our toy cleaner has been developed for maximum pleasure:
✔️
Easy to use
✔️
Non-greasy
✔️
Alcohol free (so it won't dry out your toys)
✔️
Travel-friendly (carry-on)
✔️
Kills 99.9% of germs
✔️
Leaves no residue
✔️
Compatible with all toy materials
Why do I need drip Toy Cleaner?
Our sex toy cleaner is designed to keep all your sex toys squeaky clean by killing 99.9% of germs. Simply remove residue from toy, spray drip toy cleaner and leave for 30-60 seconds. Then rinse. Simply dry with a towel or leave to dry and your toy is ready to go. 
drip Toy Cleaner - What's in it?
Aqua is plain old water.
Propanediol is a natural alternative to propylene glycol. It acts as a solvent, absorbs extra water and maintains moisture in our toy cleaner.
Cocamidopropyl Betaine is a chemical compound used to make water slippery so that it sticks to dirt and oil rather than itself, making it perfect for cleaning.
Caprylyl/Capryl Glucoside comes from plant-derived fatty acids and sugars. It's used as a natural cleanser. 
Sodium Gluconate is the sodium salt of gluconic acid. It's used as a natural preservative by preventing microbe growth and also helps cleaning products work better in hard water.
Benzalkonium Chloride is an organic salt used in cleaning agents as an antiseptic and preservative.
Polyaminopropyl Biguanide is a disinfectant and preservative that's often found in body sprays, deodorants and contact lens cleaning solution.
Ingredients list: Aqua, Propanediol, Cocamidopropyl Betaine, Caprylyl/Capryl Glucoside, Sodium Gluconate, Phenoxyethanol,Benzalkonium Chloride, Polyaminopropyl Biguanide
5% of every drip sale goes towards our community partners. You'll be able to choose to support either Scarlet Alliance, Black Rainbow or Bump'n at checkout. We encourage you to learn about each organisation and the important work they're doing.
By purchasing drip products you're helping drip(feed) create sex positive content. Our product sales allow us to pay artists, writers, musicians, therapists, DJs, sex coaches, sex educators and academics who work in the pleasure and sexual health space. 
All drip products are designed based on real friction points of real people. We test them on ourselves and members of our community to make sure you get less friction and more pleasure.

Our toy cleaner was created because hygiene is sexy, sex toys are sexy, and toy cleaner should be too. Plus, people told us they didn't want alcohol on anything that was touching their genitals.

Beautifully designed so it doesn't get shoved to the back of the sex drawer, our simple spray formula ensures your toys are ready to report for duty whenever you need them.

As drip continues to evolve, our community remains a vital source of inspiration and we welcome feedback, product ideas and encouragement. What stops you from experiencing intimacy and pleasure and how can we help?

Given the intimate nature of our products, we treat every inquiry with discretion and care.


Aqua, Propanediol, Cocamidopropyl Betaine, Caprylyl/Capryl Glucoside, Sodium Gluconate, Phenoxyethanol, Benzalkonium Chloride, Polyaminopropyl Biguanide

Remove residue with soap and water then wipe dry. Spray toy cleaner liberally and wait 60 seconds. Rinse with water or wipe dry. Ensure toy is dry before use.
Cost
FREE Standard Shipping on orders $50 and over
Delivery Timeframes
Metro – 2-4 business days
Regional – 4-6 business days
Remote – 5-7 business days

We deliver using Australia Post.
Shipping costs are included in your shopping cart and will be added to the order total before checkout.
Orders are dispatched within 1-2 business days. If the product ordered is out of stock, we'll contact you within 1 business day.

Your products will arrive in packed in a discreet compostable mailer.