My second threesome as a queer cripple by Andrew Gurza
It was my 35th birthday, a warm, sunny day in May. The sun was glinting through my window and the spring warmth thaw had finally taken full effect. I heard a knock on my door and pushed the joystick on my power wheelchair to go let my visitors in. I was pleasantly surprised to see the present I had bought myself had shown up right on time. Standing there were two of my favourite sex workers; each of them here to help me blow out the candles.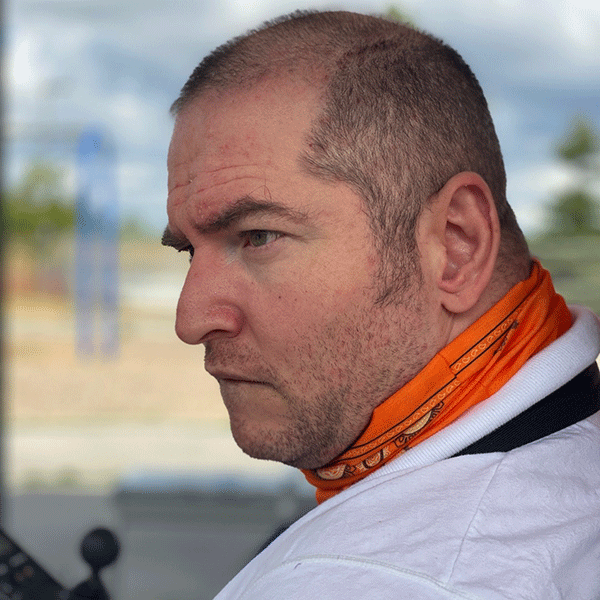 As I let them in, and we each embraced each other to say hello, I started to get excited. I couldn't wait to unwrap my gifts and see all that was hidden beneath their burly frames. But as I sat in my wheelchair, a pang of worry overtook me. I was suddenly really aware that they were both non-disabled men. I was the only one with a visible disability in the scenario. While I had been with each separately, and they both knew how to help me as a disabled client, this would be different. I started to worry that maybe they'd only want to be with one another, maybe I'd be "too much for them".  
Before I had the chance to spiral and let my internalized ableism eat me alive my favourite worker, Jon, knelt down and kissed me with a passion that quieted all my qualms. He is a scruffy, nerdy, adorable guy with blue eyes that anyone could get lost in. His kiss was strong but forceful. I could taste him, and I knew that I wanted to taste so much of them both! 
The next thing I knew, both Jon and the other worker had divided the tasks required to get me undressed and into bed between them; each of them taking care to address my specific disability needs in the process. This part of the encounter felt incredibly liberating – two beautiful men, with just the right ratio of chest hair, muscles and cock to keep me satisfied. Who knew how to take care of my crippled ass, and who didn't flinch at the responsibility. My gimpy dreams cum true. Once we were in bed, naked, I revelled in the reality before me. Thanks to sex work, I could live out a fantasy that had eluded me on all the queer apps because of ableism – I got to have a hot as fuck threesome. 
This part of the encounter felt incredibly liberating – two beautiful men, with just the right ratio of chest hair, muscles and cock to keep me satisfied.
As things started to heat up, all three of us began exploring one another with reckless abandon. Our cocks were out, and they were rock hard. I loved this part because the two workers knew my one sex move (dead turtle: where I lie on my back and they come to me), and each did what they had to in order to touch my big, crip joystick. As both of them tasted me, I moaned in pleasure and returned the favour. My favourite part was when each of them put their well-defined asses in my face so that I could eat them out. I loved this because it was the most accessible sex act for me, and they tasted sweet. As each of them moved down to sit on my face I kept thinking, "I can't walk, fuck or thrust, but I sure can use my mouth!"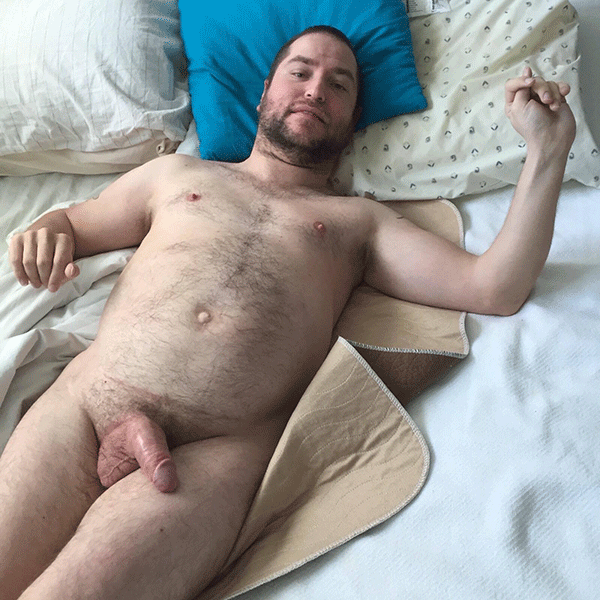 It was particularly hot when they started having sex with one another on top of me because I got to watch them thrust into one another and flip fuck. I could feel their hard, sweaty bodies do this with ease, and it was fascinating for me to watch because as a severely sexy Queer Cripple, these are things I could not do. I took in every scent, motion and thrust from beneath the pile of muscles and sweat, looking up at each of them to kiss and caress them as they fucked. Needless to say, I rang in 35 with a bang, and my joystick was put to good use that afternoon. We finished, wearing only goofy, sexy satisfied grins. It showed me that disabled people can have hot sex, give pleasure and make people happy in bed. My second threesome as a queer cripple also proved to me this: I need to have a third. Any takers?
You can visit Andrew's website here and listen to their podcast, DisabilityAfterDark,
here
.