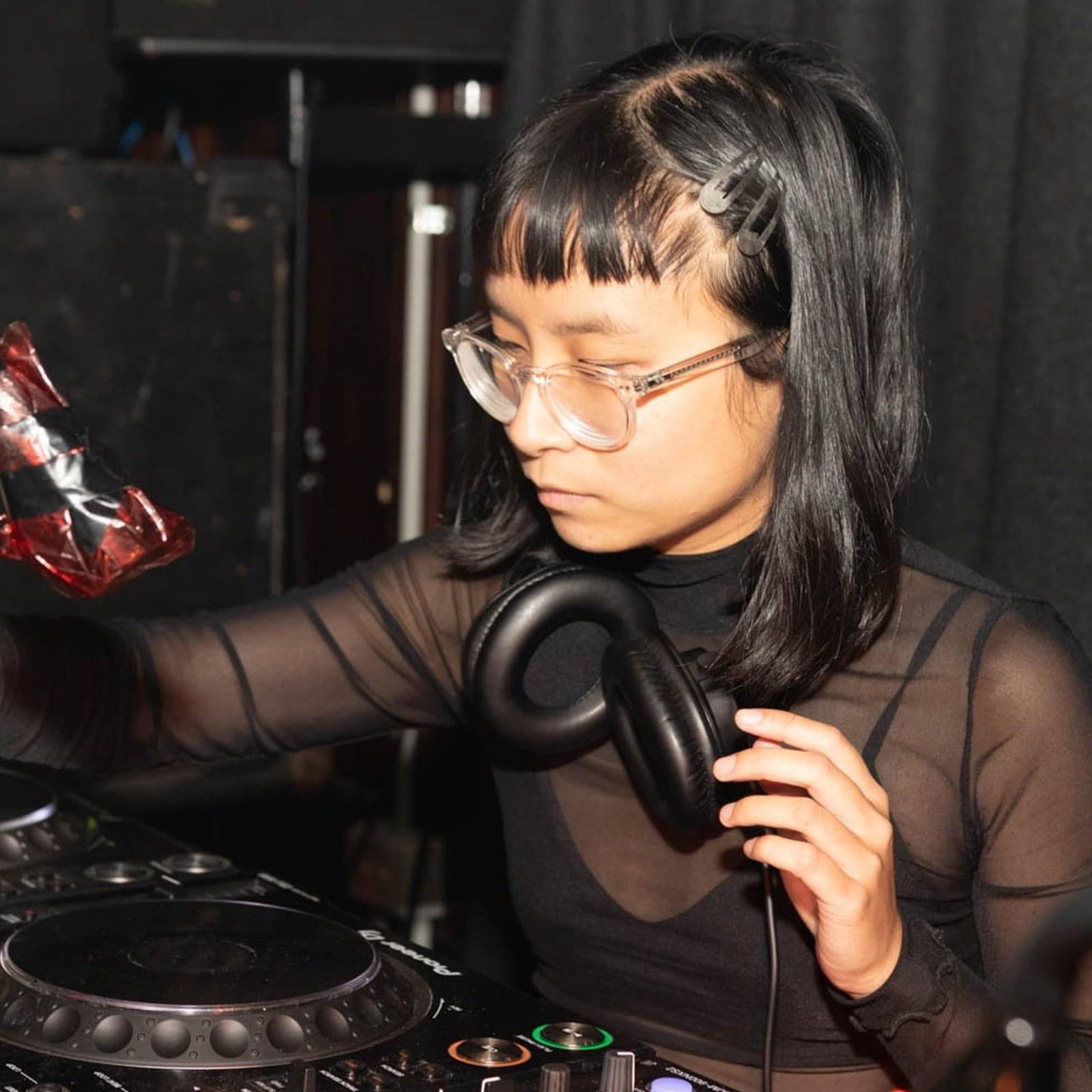 A playlist best listened from start to finish, carrying you from an initial steamy entanglement to a peaceful embrace. It begins with a fun and lively vibe, shifting gradually to a more sensual and groovy vibe, before moving into gentler soundscapes to let you focus on yourself and your partner(s) bodies.
Tiny Text (she/her) is a Singaporean-Australian DJ with an impeccable knack for finding and sharing tracks that are immensely fun. When she DJs she plays to captivated listeners and dancefloors full of smiles. A staple at Sub Club, Miscellania and the Gaso among others, she's quickly assumed a spot among Naarm's best.
Her reputation as a trusted selector comes in large part from her love of attending events and absorbing a phenomenal amount of music. She can breathe new life into tracks we've heard before, accenting the right elements to recreate the excitement of our first listen.
Tiny Text's flash drive can transform pretty much any venue and any situation from a pumping club to a chill bar. When she DJs she likes to keep the ball rolling and avoids repetition, flicking between breakbeat, techno, house, hip-hop, throwbacks, hardstyle and donk, and usually serves up an ample supply of tasteful edits.
You can follow Tiny Text Instagram here.