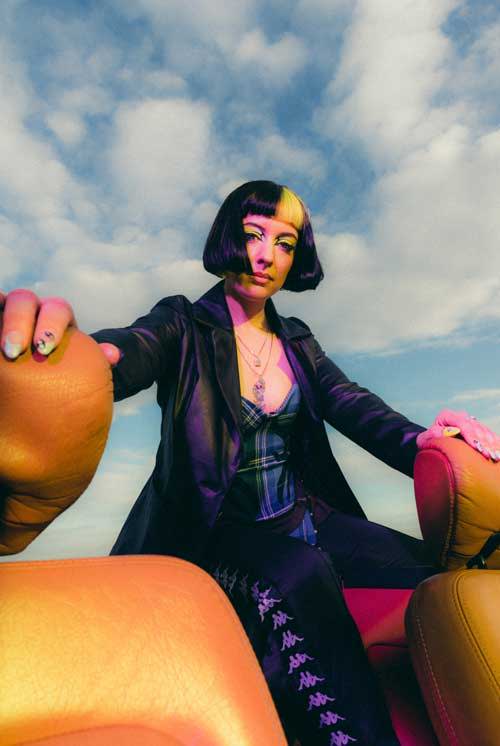 Mix description - The feeling of being completely tangled up in your lover both physically and emotionally and the outside world melting away.⁠

⁠
Steezy and sweet in style, sound and demeanour, Australian-based FOURA is a unique selector and producer renowned for writing and sharing a diverse range of energetic, yet emotional, UKG-inspired Electronic, Break Beat, Speed Garage, House and Techno.⁠
⁠
Her selector journey started when she was in her early teens, curating mixtapes on burnt CDs with little journeys tailored for each of her friends. Now, her sound can be heard on rotation across both local and international airwaves, TV stations and platforms, including Rage, MTV, Triple J, FBi Radio, Foundation FM, Rinse FM, Spotify and Apple Music.⁠
⁠
She's a famed member of The Operatives, as well as an ambassador for renowned audio brands AIAIAI and Arturia. Her debut release 'Taste' which released on Nina Las Vegas' NLV Records has garnered her top spots on playlists and radio rotations across the world including gracing the covers of Spotify's 'Top Shelf Electronic', 'Fresh Finds Dance', 'Portal' and 'Planet Rave' playlists in 2021 and 2022.⁠
⁠
Starting her 'Taste Tour' in November 2022, FOURA will be supporting Groove Armada, Dr Banana, Zed Bias, Chase & Status, Flava D, Sammy Virji, Alix Perez, Anna Morgan and more followed by performances at festivals Ice Cream Factory and Beyond The Valley.⁠