drip(mix) presents: Late Night Love by Marli Grosskopf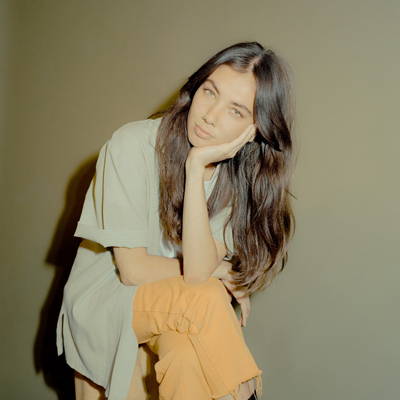 This mix to me is sexy, sultry and seductive. Think 60s/70s, James Bond, expensive cocktails, in a dimly lit jazz bar, and an air of mystery. For old souls, it's both romantic and sensual.
Marli is part of a new breed of artist that takes inspiration from the whole spectrum of electronic music. With a sound rooted in Detroit Techno and Chicago House, a Marli set harbours a warm nostalgic vibe, heavily syncopated rhythms, and rich samples that oscillate effortlessly between deep house, breakbeat, funk, and soul.
She's a regular booking at local hotspots Dr Morse, Xe54, Section 8, Glamorama and a regular at Revolver Upstairs The Late Show; supporting the likes of Detroit Swindle, Harvey Sutherland, Gerd Janson, Ben Rau, Ben Pearce, Big Miz, Sally C, Black Loops and Katie Pearson. Her most recent appearances at festivals Let Them Eat Cake NYD 2020 and Pitch Music & Arts 2020 earmarked her as a crowd favourite.
Her 2020 debut track, 'No Service' on Brazilian record label Yellow Island, is a stunning entry into the world of production, an exquisite slice of electronic music imbued with class and a maturity beyond her young age. This was following by her 90s house influenced deep house track 'Meet Me At The Corner Of' released on Melbourne based record label The Love Above. With her debut record 'Mood Independent' coming out in early 2022 on Ilio Records, and a string of releases scheduled for the coming months, Marli is about to shift gears in a very imposing way.